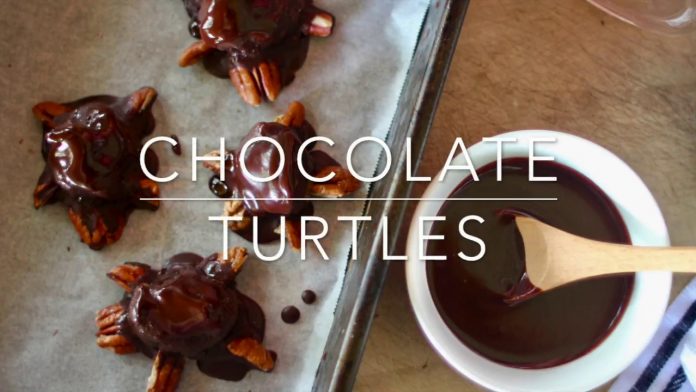 RECIPE ::
⠀⠀⠀⠀⠀⠀⠀⠀⠀
When I discovered chocolate turtles in Canada, it was obvious that a raw vegan version of these was absolutely essential to be created – and here we are, with raw vegan chocolate turtles so good you better lock them up in a safe place. ⠀⠀⠀⠀⠀⠀⠀⠀⠀
Or mail them to me. I will take care of them, no worries 🙂
⠀⠀⠀⠀⠀⠀⠀⠀⠀
HAVE A WONDERFUL DAY!!
xLisa
Music: Audionetwork.com + DJ Quads
♡ Did you like this clip? Your support would mean the world to me ♡
My food processor:
My blender:
My dehydrator:
My recipe books: 
☼ 100% RAW LOVE Recipes –
♡ Raw Food Self Made –
☆ Christmas Cookies –
☮ Smooth&Juicy –
More ROHTOPIA:
♡ FACEBOOK: 
☼ INSTAGRAM: 
★ TWITTER: