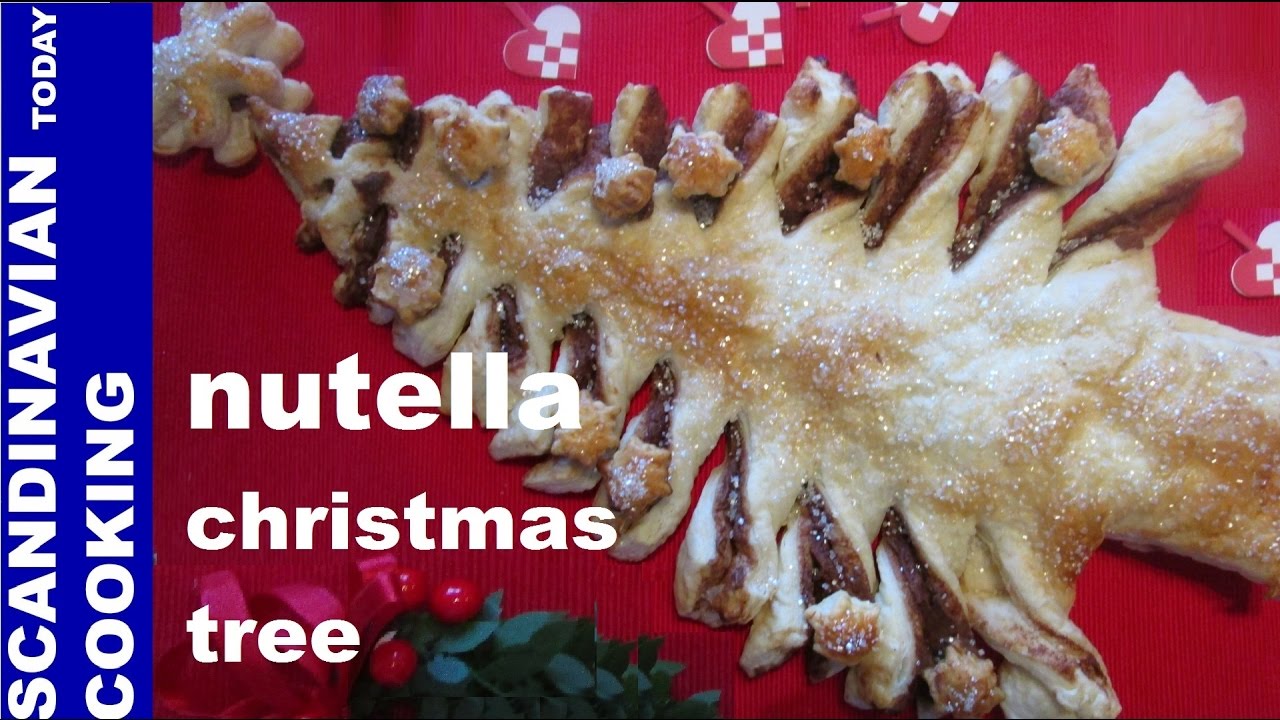 ⛄️It has been snowing outside and it is the perfect time to bake. Especially with the holidays coming there are all sorts of Christmas recipes to make. Last year, we made two different Nutella Christmas trees. So we thought it would be fun to do a new Nutella Christmas tree version. ??
?? In this video we made both a Nutella Christmas tree and Nutella snowflakes out of puff pastry. One of our small snowflake cookie cutters was the perfect size to make small snowflakes to decorate the Christmas tree too. With the extra dough it was a quick and fun way to use up the dough and make lots of different size snowflakes too. Plus, it was super easy to make these delicious holiday treats with puff pastries. ? ? ?
❄️ Ingredients ❄️
Nutella
Puff Pastry
Egg Wash
Sprinkles
Water
Sugar
rolling pin
snowflake cookie cutters
pastry brush
baking pan
parchment paper
❄️We hope you enjoyed our video and recipe! ❄️ Give us thumbs up if you like this video & subscribe for more videos. ?? Thanks! Tak!
❄️For notifications of our video release click on the bell (lower left of the video)
❄️ SUBSCRIBE to learn how to make Scandinavian dishes.
❄️ Our Scandinavian Today Cooking Show includes Nordic recipes including Danish, Norwegian, Swedish, Icelandic and Finnish. You might be interested in other Nordic cooking videos including
Æbleskiver ♥ How to Make Danish Aebleskiver with Apple Filling ❅
How to make Swedish Glogg for Christmas & cold evenings! (glögg or mulled wine recipe)
How to make our easy Danish cucumber salad (Agurkesalat) recipe
How to make Danish Kringle – A Delicious Danish Pastry
Norwegian Cake Recipe – Kvæfjordkake – How to make the World's Best Cake!
Finnish Spoon Cookies – Lusikkaleivat
Flatbraud – How to Make Icelandic Rye Flatbread
❄️ New Episodes (just about) two each week. We have over 250 Nordic recipes.
Please let us know if you have a recipe request!
❄️ LET'S CONNECT! ❄️
YouTube Scandinavian Today
Blog
Pinterest
Twitter
Facebook
Google+ +ScandinavianToday
❄️About Us
We are Karen Grete & Heidi (mother/daughter team). We are excited about Scandinavian – Nordic art, travel and of course FOOD!
❄️To get complete recipe with instructions and measurements, check out our blog
We ❤️ you ALL for watching!
Skål!
xoxo
Karen Grete and Heidi
#ScandinavianToday #KarenGrete #ScandinavianCooking #Recipes #Nutella #Nutellarecipes #nutellachristmastree