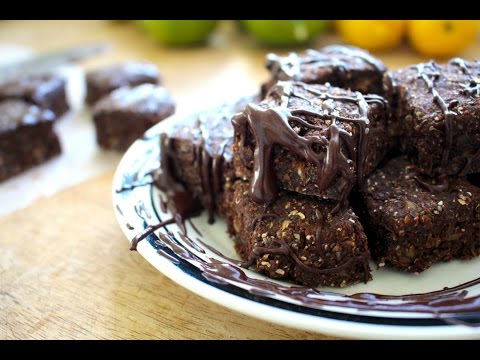 PALEO – VEGAN – RAW – GLUTEN & REFINED SUGAR FREE.
Healthy brownie recipe for the new year and new you. These are fudgy, rich and chocolatey with added bonuses of superfood goodies and a 100% no bake recipe.
Cacao:
Ground Flax/Meal:
✨You may also like:
No Bake Raw Vegan Truffles:
Healthy Meal Prep Ideas:
?Subscribe for new episodes every Wednesday here: and LIKE for more!
Printable Recipe:
⭐"Moving To Paradise" E-Book:
Support on Patreon for fun perks!
Vitacost ships to STX! Get $10 off here:
You can also find me on:
Facebook:
Instagram:
Blog:
Music by Jaokim Karud
ABOUT THE SQUISHY MONSTER:
My channel is about Korean food, baking, DIY's, lifestyle VLOGS and so much more. Everything is from scratch and I'm always here to help!
New videos are uploaded every Wednesday.
⭐ Visit for over 450+ recipes