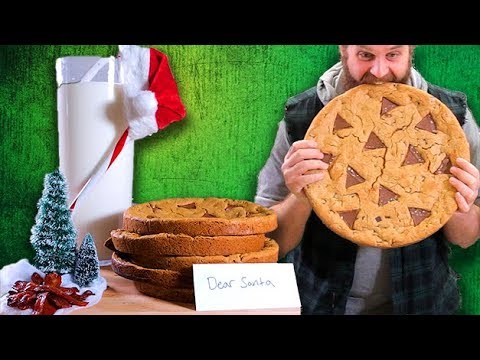 This week on Epic Meal Time we cook up some giant chocolate chip cookies and infuse them with our favorite holiday drink Jack Daniel's. Merry Christmas everyone!
Check out our new Jerky available in Walmart across the USA!
Check out Harley's Video Diaries –
We have a YouTubeGaming Channel:
Follow the guys!
@harleyplays @chefatari @cooldan @itsmikesantos
LIKE/FAVORITE and SHARE for new meals every week!
100lb Chocolota Chip Cookies – Epic Meal Time