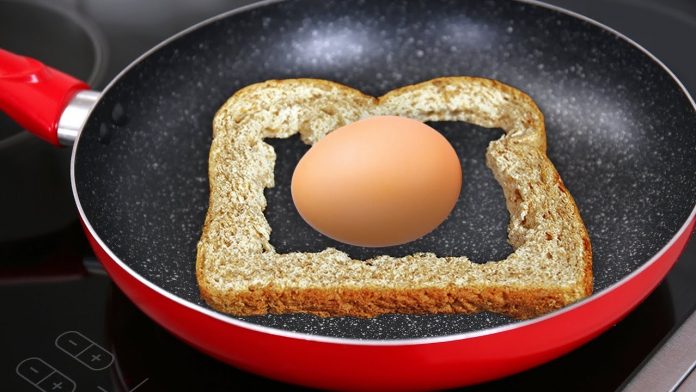 AWESOME CHICKEN RECIPES
Usually, we spend a lot of time on cooking and we have a collection of lifehacks to speed up this process and spend time on something new. Moreover, we share some delicious and quick recipes that will be a great addition to your menu.
Eggs are perfect ingredients and that could you used everywhere from breakfast to desserts. But you need to know some awesome lifehacks how to work with this simple ingredient. Our tips will teach you how to make cooking eggs a bit easier.
Here are tricks how to cook perfect eggs:
– Put eggs in boiling water and after they are ready, put them into a bowl of water with water and ice. It will be easier to peel them
– Remove tiny eggshells with a piece of eggshell.
– Add some water when you fry eggs
Did you know that chicken breast is better than other parts of a chicken? First of all, it's easier to prepare and cut and doesn't require much time. Moreover, it's a perfect choice for healthy eaters as chicken breast is a great source of protein. Learn clever ways to cook kitchen we share with you in this video.
Shred chicken with a mixer. Put boneless chicken into the bowl. Start from low speed and wait until chicken is fully shredded. Choose your favorite sauce and add to the chicken with. Enjoy! Buy the way the shredded chicken is an ideal ingredient for hamburgers.
Say bye bye to boring chicken! Try to cook chicken strips breaded with chips!
Watch full tutorial in our video! One easier and cooler recipe is delicious chicken wings. Mix Cola and onions, leave to marinate for several hours. Enjoy!
As a bonus, check out a super easy recipe of chocolate braid puff pastry dessert that is hard to resist. You will need frozen puff pastry, chocolate bar, 1 egg, shaved almonds. Your friends will totally love this treat!
TIMESTAMPS:
00:09 How to cook eggs
03:32 Chicken hamburger idea
03:48 Breaded chicken strips
05:04 Pineapple chicken recipe
07:41 Awesome pastry recipe
—————————————————————————————-
Our Social Media:
Facebook:
Instagram:
Twitter:
Subscribe to 5-Minute MAGIC:
Subscribe to 5-Minute Crafts GIRLY:
Subscribe 5-Minute Crafts KIDS:
The Bright Side of Youtube:
—————————————————————————————-
For more videos and articles visit:
Music by Epidemic Sound: