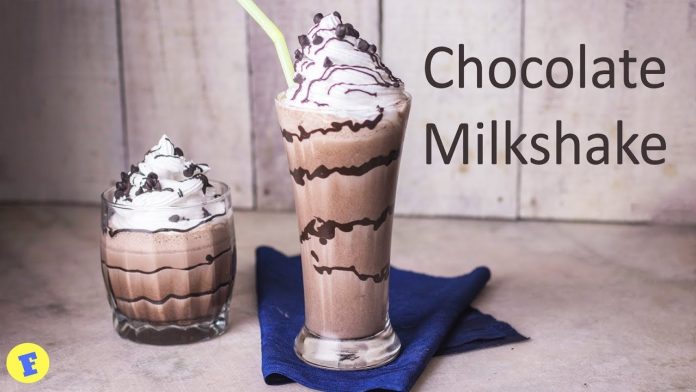 2 मिनट्स चॉकलेट मिल्कशेक की सबसे आसान रेसिपी | Chocolate Milkshake Recipe
Ingredients:
1 glass Milk
40 gm Dark Chocolate
2 tbsp Cocoa powder
2 small cups Chocolate Icecream Softened
To garnish:
1/2 cup Whipped cream
Choco Chips
Chocolate Syrup Hershey's
Instructions:
1. Take a mixer adds milk, Crushed Dark chocolate, Cocoa powder, Chocolate icecream and blend it in a mixer until smooth and Frothy.chocolate milk shake
2. Now blend it in mixer.
3. Chocolate milk Shake is ready.
4. Take a glass and pour the blended Chocolate milk shake.
5. Pour the whipped cream into piping bag and topped with Whipped Cream, Chocolate Syrup and Choco Chips.
6. Serve chilled your Chocolate Milkshake.
.
.
.
Music Courtesy: NAZAR RYBAK
Title: Clap Trap
hooksounds.com
Follow us at:
———————-
—
—
—