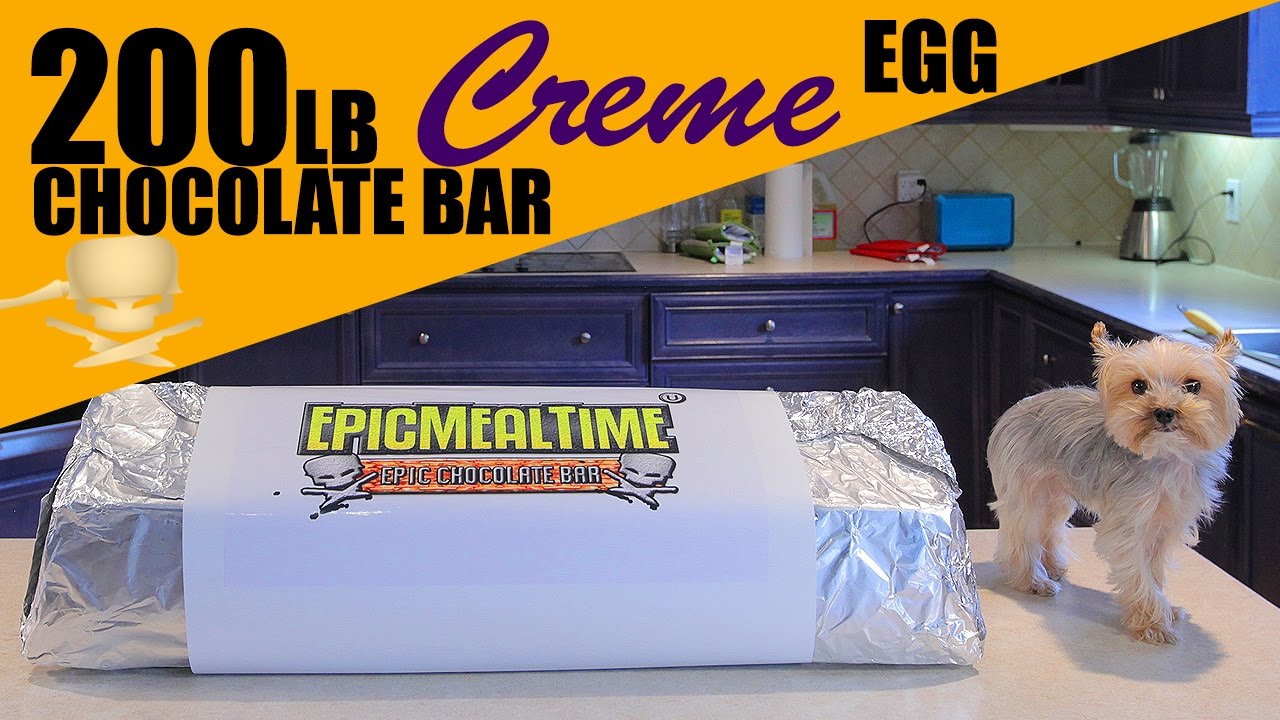 This is the biggest, greatest chocolate bar you'll ever see! It's loaded with all the chocolate, and Cadbury creme eggs! Check it out just in time for the Easter Holidays!!!
Check out Harley's Video Diaries –
We have a #YouTubeGaming Channel:
Follow the guys!
@harleyplays @princewallick @lemme_kno @epicgrossguy @cooldan @santos_mtl
LIKE/FAVORITE and SHARE for new meals every week!
And order the COOKBOOK from any of these links:
Amazon: …
B&N: -…
BAM: …
iBooks: …
Need tools to cook with? Order the cooking arsenal:
200LB Easter Cream Egg – Epic Meal Time