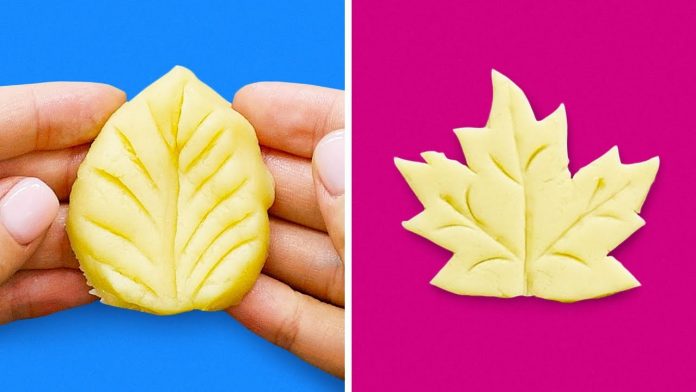 YUMMY PASTRY IDEAS
Winter is practically here, so I welcome all the pastry lovers – fresh aromatic pastry is perfect for winter evenings. Even if you never cooked anything more complicated than fried eggs, I bet you'll find something for you in today's recipe collection. We collected the best and the easiest pastry ideas – you can cook something new every day as we are going to show you a truckload of sweet pastry ideas.
If you love baking, then a batch or two of filo dough should always be in your freezer. It's available in every shop and it's very easy to cook. You can take a sheet of such dough, sprinkle it with cinnamon and sugar, roll it up, cut it, bake it -voila! Yummy cinnamon buns are ready!
Many of these recipes are perfect for breakfast. Brighten up every morning with our fantastic ideas. My favorite idea is Nutella pancakes, I've never eaten anything yummier. If you're up to fruits in the morning, check out a fruity alternative – banana pancakes or pineapple pancakes (juicy and soft, yumm!!!).
If you want to cook a special dessert for the whole family tonight, check out out blueberry cake. You can replace blueberry with any other berry or fruit that you like more. Add some chocolate chips to make your cake even yummier. Just memorize the recipe of dough, and you're good to go!
If you are tired of sweet food, here' a trick for you – you can bake something salty. Potato-egg muffins are perfect as a snack before dinner, or you can serve them as a yummy and unusual breakfast.
TIMESTAMPS:
00:19 – Quick pastry ideas
03:15 – Chocolate pastry recipe
06:10 – Fluffy cake
11:00 – Nutella croissants
13:47 – A gourmet idea
—————————————————————————————-
Subscribe to 5-Minute MAGIC:
5-Minute Crafts:
Facebook:
Instagram:
Twitter:
Subscribe to 5-Minute Crafts GIRLY:
Subscribe to 5-Minute Workouts:
The Bright Side of Youtube:
—————————————————————————————-
For more videos and articles visit:
Music by Epidemic Sound: