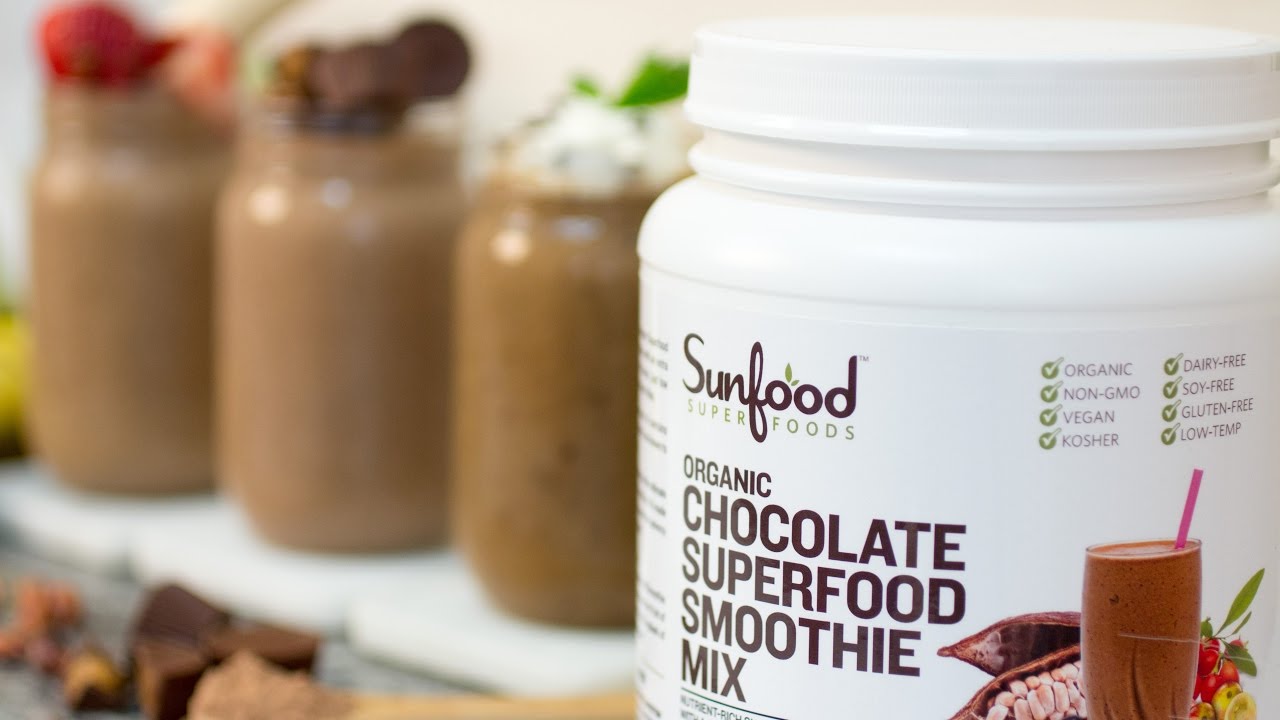 Get creative with your Chocolate Superfood Smoothie Mix! Keep it simple, make it crunchy, add some creamy bananas – no matter what you like in your smoothie there's a recipe for you.
Check it out:
Enjoy our superfood loaded, nutrient dense Chocolate Superfood Smoothie Mix three different ways: Classic Chocolate, Peanut Butter Cup, or Salted Caramel Mocha.
The best part of all (besides the super yummy flavor ?) each of these smoothies has 13 different superfoods to help you look and feel your best. Enjoy a glass as a pre-workout energy drink or a sweet and healthy dessert!
100% Organic, Vegan, Non-GMO & Gluten-free.
Sunfood Superfoods is a family-owned company based in El Cajon, CA. We offer hundreds of organic, raw, vegan & non-GMO superfoods. Available at and in your local health food grocery store.
Be healthy. Be super. Be YOU!