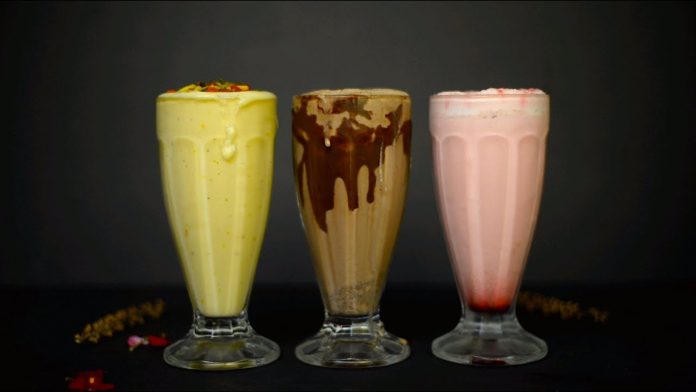 Hey guys, Today I am making yummy delicious shakes with Kulfi.
I tried this in Kulfilicious and i wanted to recreate this recipe for you. Trust me these milkshakes are to die for! The perfect drink recipes for summer. So watch the full video to learn how to make mango milkshake, strawberry shake, and chocolate shake! In case you experiment the recipe and try out something new, DO NOT forget to tag us and show us what you did!
Ingredients will be updated later!