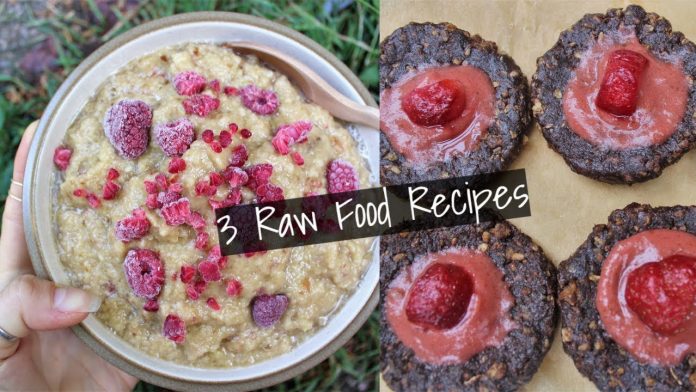 ONLINE HEALTH COACHING & PLANT-BASED MEAL PLANS:
☆ CONTACT ME: contactthevegansolution@gmail.com
SEE FULL RECIPES ON MY WEBSITE:
☆ DELICIOUS SWEET TREATS recipe ebooks:
RAW CHOCOLATE STRAWBERRY COOKIES:
Recipe in full details on my website here:
FRUITY PORRIDGE:
-2 medium ripe bananas
-4 small apples, roughly chopped
-5 soft dates, pitted
-1/2 tsp cinnamon powder
Place all of these ingredients into your blender or food processor, and pulse blend. Make sure to leave it a little chunky to keep some of the texture to look similar to porridge.
RAW BLUEBERRY JAM:
-100g frozen (then thawed) wild blueberries
-60g soft dates, pitted
In your high speed blender, blend up these ingredients until creamy smooth. Voila! You have a sweet & creamy jam.
☾ CONNECT WITH ME ☾
FB: The Vegan Solution
IG: @thevegansolution
Twitter: @vegan_solution
☆ HELPFUL LINKS ☆
Nutritionfacts.org:
Earthlings:
Forks Over Knives:
Cowspiracy:
Best Speech You Will Ever Hear: …
101 Reasons to go Vegan: …
Ⓥ GREAT BOOKS:
The China Study
The Starch Solution
How Not to Die
The Kind Diet
The Food Revolution
My Beef with Meat
MUSIC: