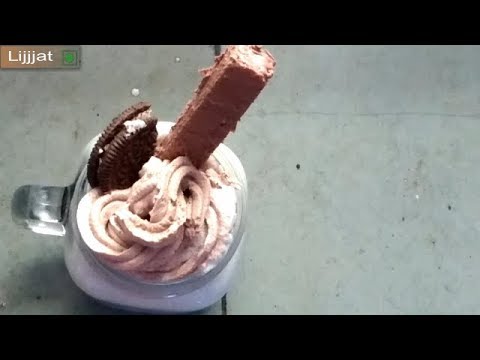 Today's Recipe: Oreo milkshake | Oreo shake with icecream | Oreo Shake
Lijjjat – The real Taste, Today tried, how to make Oreo shake Recipe? A very simple and quick way to make Oreo milkshake Recipe at home.
Share this video:
Subscribe our channel:
Twitter profile:
Google+:
Facebook page:
It's also called
1. Chocalate Shake
2. Choclate Milkshake
3. Thick Shake
4. Chocalate smoothie
5. Oreo Milkshake
6. Oreo milkshake with icecream
7. Oreo shake with icecream
Please note down ingredients for Oreo Milkshake Recipe.
1. 2 big scoops – Vanilla Ice Cream
2. 4 Tbs – Sugar
3. 1 Cup – Milk
4. 10 piece – Oreo biscuits
5. Chocalate Whipped Cream – As per requirement
6. Sliced chocolate
7. Munch or Perk