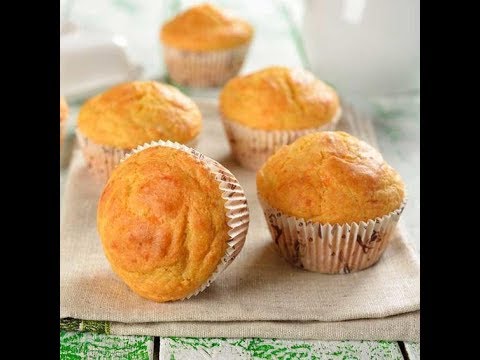 5 Incredible Superfood Sides to Add to Your Thanksgiving Lineup.
We make them thanksgiving: is tied in with stuffing yourself senseless with green bean goulash and marshmallowy sweet potatoes. You may even say that side dishes made with fixings like quinoa, kale, apple juice vinegar, and hemp seeds absolutely repudiate the occasion's rich convention. (Searching for the cleanest turkey to prep? Here's your best alternative.)
Yet, in the event that we can talk taste for one moment, fiery cranberry chutney may have a decisive advantage over that coagulated barrel that slides out of an aluminum can, and entire grain corn biscuits will unquestionably influence you to mull over those dark colored and-serve white-bread supper rolls. Also, pumpkin hummus? Do we even need to clarify?
In case you're prepared to inject more flavor into your devour this year, give these five sides a shot. There's no compelling reason to ramble on about how they're veggie-stuffed, sans dairy, and made without refined sugar, flour, or oil. (Be that as it may, they absolutely are, on the off chance that anyone inquires.)
Formulas kindness of Ivy Larson, who has utilized clean eating to control the movement of her immune system malady (different sclerosis) for a long time. She shares delectable, irritation battling formulas on CleanCuisineAndMore.com and alongside her significant other, Andy Larson, MD, has co-composed five books on wellbeing and sustenance.
Serves 4.
Fixings.
*1 Tbsp additional virgin olive oil.
*1 Tbsp newly ground ginger.
*2 shallots, daintily cut.
*2 Tbsp grungy apple juice vinegar.
*½ c brilliant raisins.
*1 Tbsp natural additional virgin coconut oil, (for example, Barleans).
*1 lb brussels grows, trimmed, split the long way and cut into ?" cuts.
*¼ c squeezed orange.
Bearings.
1. Warmth olive oil in medium skillet over medium warmth; include ginger and shallots, season with ocean salt and dark pepper to taste, and cook until the point that shallots are delicate, around 8 minutes.
2. Include vinegar and raisins and cook until the point when fluid vanishes and raisins mollify, 4 to 5 minutes. Evacuate shallot blend and put aside.
3. Warmth coconut oil in same skillet over medium warmth; include brussels grows, season with salt and pepper to taste, and sauté 7 to 8 minutes.
4. Include squeezed orange and cook until the point when fluid dissipates, 8 to 10 minutes.
5. Add shallot-raisin blend back to skillet and cook for 1 minute more. Modify flavoring to taste. Serve warm.
Pumpkin Hummus.
*1 can (29 oz) chickpeas, washed and depleted (Note: Look for a without bpa mark, for example, Eden Foods).
*1 c canned pumpkin (Note: Look for without bpa boxed pumpkin, for example, Pacific Foods).
*¼ c tahini.
*¼ c slashed cilantro.
*5 cloves garlic, slashed.
*2 Tbsp crisp lemon juice.
*2 tsp ground cumin.
*1 tsp paprika.
Headings.
Serves 8.
Fixings.
*½ c hemp seeds, (for example, Nutiva).
*3 Tbsp chilly squeezed additional virgin olive oil.
*2 Tbsp crude nectar, mollified.
*1 Tbsp lemon juice.
*1 fed natural egg, (for example, Vital Farms), softly beaten.
*1 c white entire wheat flour, (for example, King Arthur Flour).
*½ c stoneground yellow cornmeal, (for example, Bob's Red Mill).
*2 tsp preparing powder.
*½ tsp grungy ocean salt, (for example, Real Salt).
*1 c solidified natural corn pieces, semi-defrosted.
Directions.
1. Warmth stove to 400F. Generously oil 8 biscuit tins with olive oil.
2. In rapid blender, include hemp seeds, oil, nectar, lemon juice, egg, and 1 container water. Process until smooth and velvety.
3. In medium bowl, blend flour, cornmeal, preparing powder, and salt. Make a well in focal point of blend and include wet fixings. Blend until sodden. Mix in corn.
4. Spoon hitter into arranged biscuit tins and heat 15 to 18 minutes, or until the point when wooden choose in center tells the truth (be mindful so as not to overbake or they'll be excessively dry!).
5. Expel biscuits from tin and serve warm.
Fixings.
1 lg quince, peeled, cored and cut down the middle (or 1 apple and 1 pear each, peeled, cored and cut into equal parts) 1 Tbsp additional virgin olive oil.
*2 c crisp or solidified cranberries.
*1 Tbsp naturally ground or arranged horseradish.
*1 Tbsp minced crisp ginger.
healthy smoothies,healthy smoothie recipes,easy smoothies,easy smoothie recipes,easy superfood smoothies,superfood smothies,superfood smoothie recipes,best smoothie recipes,healthy breakfast,back to school breakfast,organic smoothies,superfoods,turmeric smoothie,blueberry smoothie,green smoothie,smoothies,Superfood Healthy Smoothie Recipes,healthy breakfast,best healthy breakfast,what healthy people eat for breakfast
All Photos Licensed Under CC
Source :
www.pexels.com
www.pixabay.com
www.commons.wikimedia.org