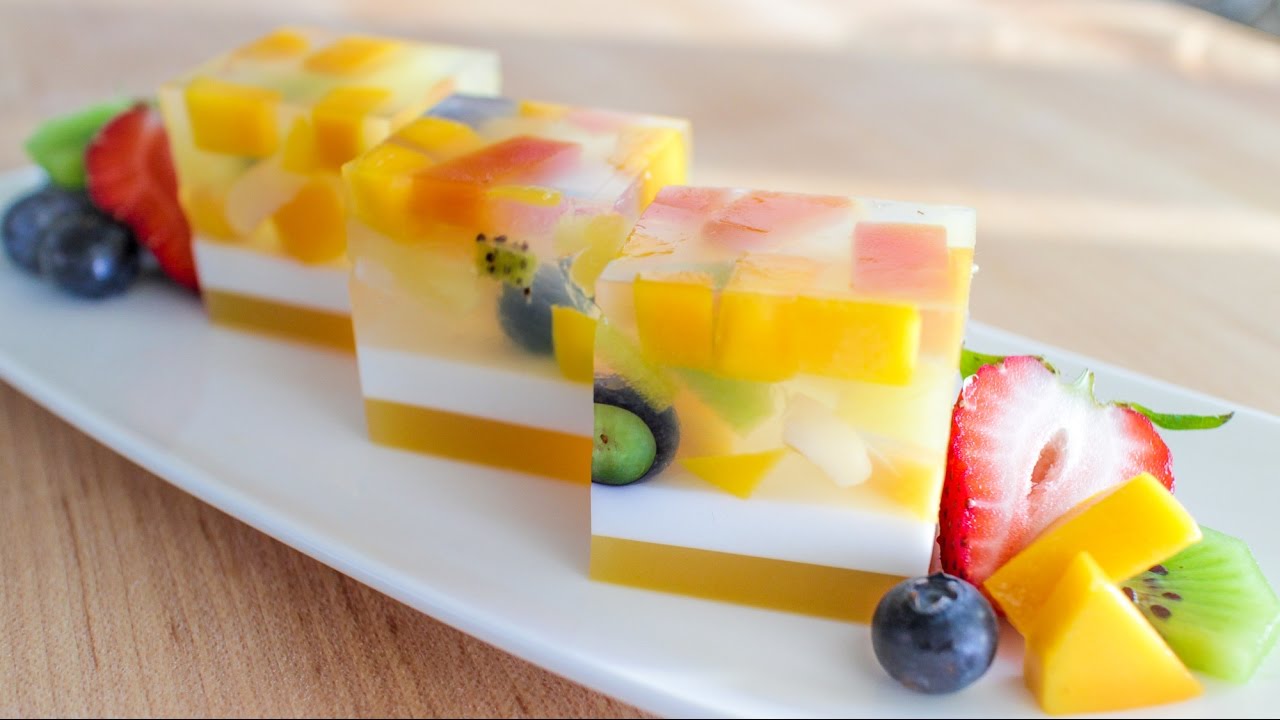 This ain't your mama's "fruit cake"! This light and refreshing beauty is an absolute showstopper, and nothing says "summer treats" more than these gorgeous cubes of fruit-embedded jelly. The coconut layer adds an extra tropical flare! The fruit combination I used: mango, papaya, pineapple, lychee, kiwi and blueberries, is a winning combination, but you can really be creative with it. You can have colour themes for your cake too: red, purples, oranges…
RECIPE FOOTNOTES: Watch this before you make it!
COCONUT JELLY DUO RECIPE:
WRITTEN RECIPE:
LOVE THE SHOW? Support us on Patreon and become part of the HTK team!
MY COOKBOOK:
GEAR, TOOLS, INGREDIENTS I USE:
CONNECT WITH ME!
About Pai:
Pailin "Pai" Chongchitnant is the author of the Hot Thai Kitchen cookbook, co-host of a Canadian TV series One World Kitchen on Gusto TV, and creator and host of the YouTube channel Pailin's Kitchen.
Pai was born and raised in southern Thailand where she spent much of her "playtime" in the kitchen. She traveled to Canada to study Nutritional Sciences at the University of British Columbia, and was later trained as a chef at Le Cordon Bleu culinary school in San Francisco.
After working in both Western and Thai professional kitchens, she decided that her passion really lies in educating and empowering others to cook at home via YouTube videos, her cookbook, and cooking classes. She currently lives in Vancouver, and goes to Thailand every year to visit her family. Visit her at