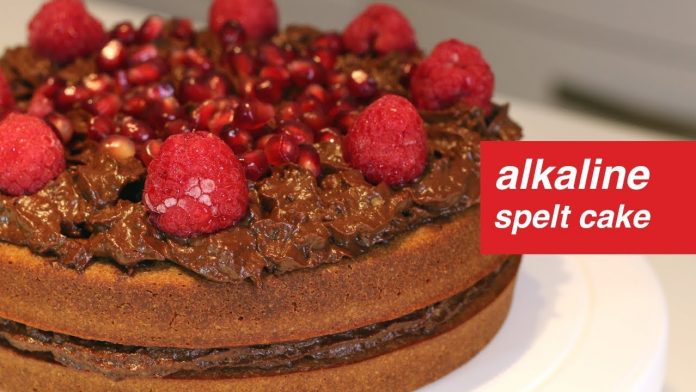 Full recipe for the #Alkaline #Spelt #VeganCake #VeganGBBO #GBBO
INGREDIENTS:
CAKE:
– 2 2/3 cup Spelt Flour
– 2 cup coconut sugar
– 2 teaspoons baking soda
– 2 cups almond milk
– 2 teaspoons vanilla
– 2/3 cup coconut oil
– 2 tablespoons ACV
ICING:
– 2 avocados
– 1/2 cup cacao powder
– 1/2 cup maple syrup
– 2 tablespoons coconut oil
– 1/2 teaspoon vanilla
CAKE METHOD:
1. Pre-heat oven to 180 degrees C
2. In a large bowl, whisk the flour, coconut sugar and baking soda
3. Add in the milk, vanilla, ACV & coconut oil. Whisk again until smooth
4. Evenly distribute the cake batter into 2 equal sized cake tins
5. SHAKE like a mad person with your teeth gritted 😀
6. Bake in oven for 30mins
ICING:
Whilst the cake is in the oven, make your icing
1. Add all the ingredients into a food processor and whizz until completely smooth
2. You can simply spread the icing onto the cake once its baked OR use a piping bag. Either way, put the icing into the fridge so it setsOnce the cake is baked, leave it to COMPLETELY cool before putting the icing on top.
PREVIOUS VIDEOS:
how to make #Punjabi roti –
some REALISTIC motivation –
MUSIC:
ES sound library
Erykah – Otis (YT sound library)