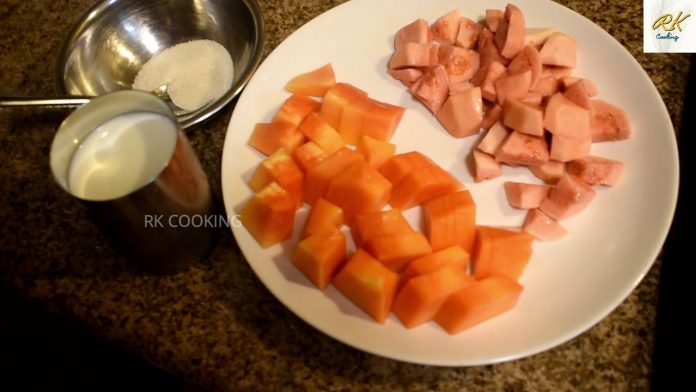 Make this Amrud (Guava) and Papita (Papaya) milkshake at your home. It is very delicious and tasty milkshake.
Guavas are rich in vitamin A, vitamin C, Vitamin B3, Vitamin B6 and antioxidants.
Papaya is rich in fiber, Vitamin C and antioxidants, Vitamin A, Vitamin C, Vitamin E
Overall this milkshake is good for your eyes, heart, weight loss, arthritis, digestion, ageing.