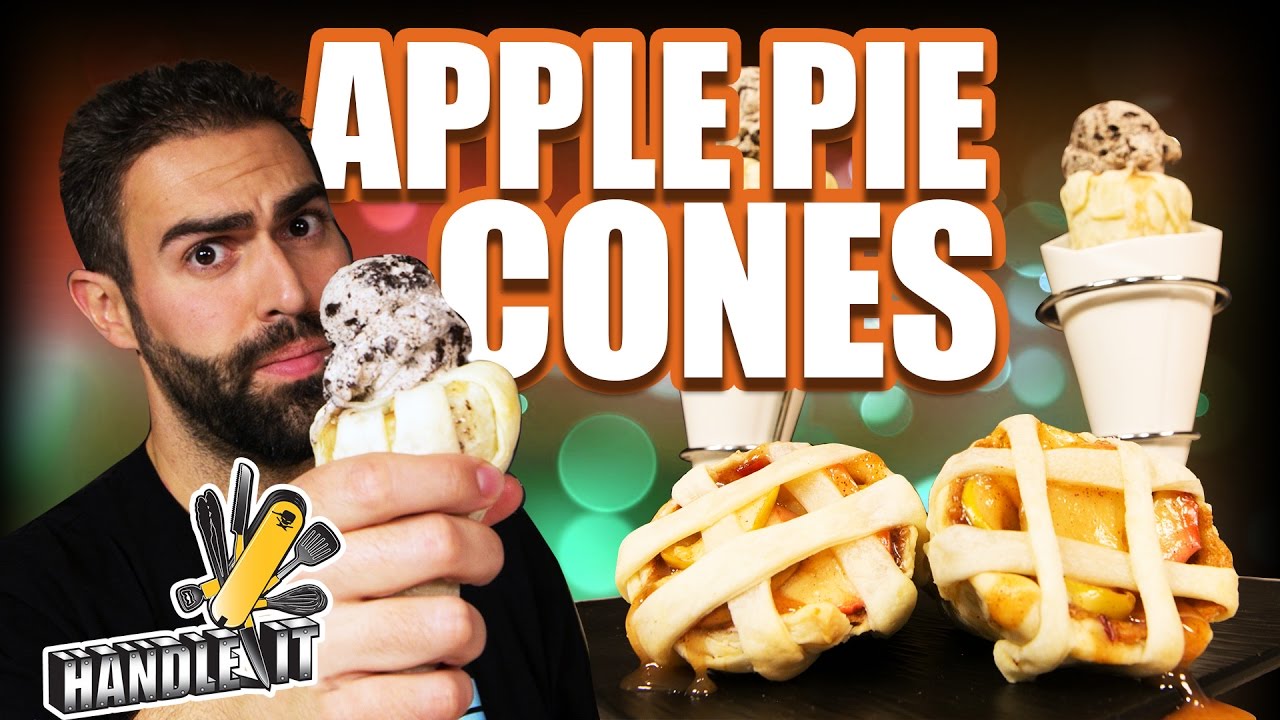 This week the Prince teaches you how to make delicious Apple Pie Cones and tops it off with ice-cream!
Thanks to Hormel for bringing the bacon!
Here is the tools/ingredients list you will need:
Tools:
Aluminum foil
1 Baking sheet
1 Frying pan
1 Chef knife
1 Cutting board
2 Mixing bowls
1 Large pot
1 Spatula/wooden spoon
Parchment paper
Pie Filling:
16 apples
3 Tbsp of lemon juice
5 cups of boiling water
2 Tsp of cinnamon
2 Tsp of corn starch
1/4 Tsp of nutmeg
1 cup of cornstarch
4 1/2 cups of sugar
1 pack of bacon
Dough:
2 1/2 cups of flour
1 Tsp of sugar
1 Tsp of salt
1 cup of cubed butter
1/4 cup of ice cold water
Waffle Cones
2 eggs (for egg wash)
Ice cream of your choice
Check out Harley's Video Diaries –
We have a #YouTubeGaming Channel:
LIKE/FAVORITE and SHARE for new meals every week!
And order the COOKBOOK from any of these links:
Amazon: …
B&N: -…
BAM: …
iBooks: …
Need tools to cook with? Order the cooking arsenal:
Apple Pie Cones – Handle It