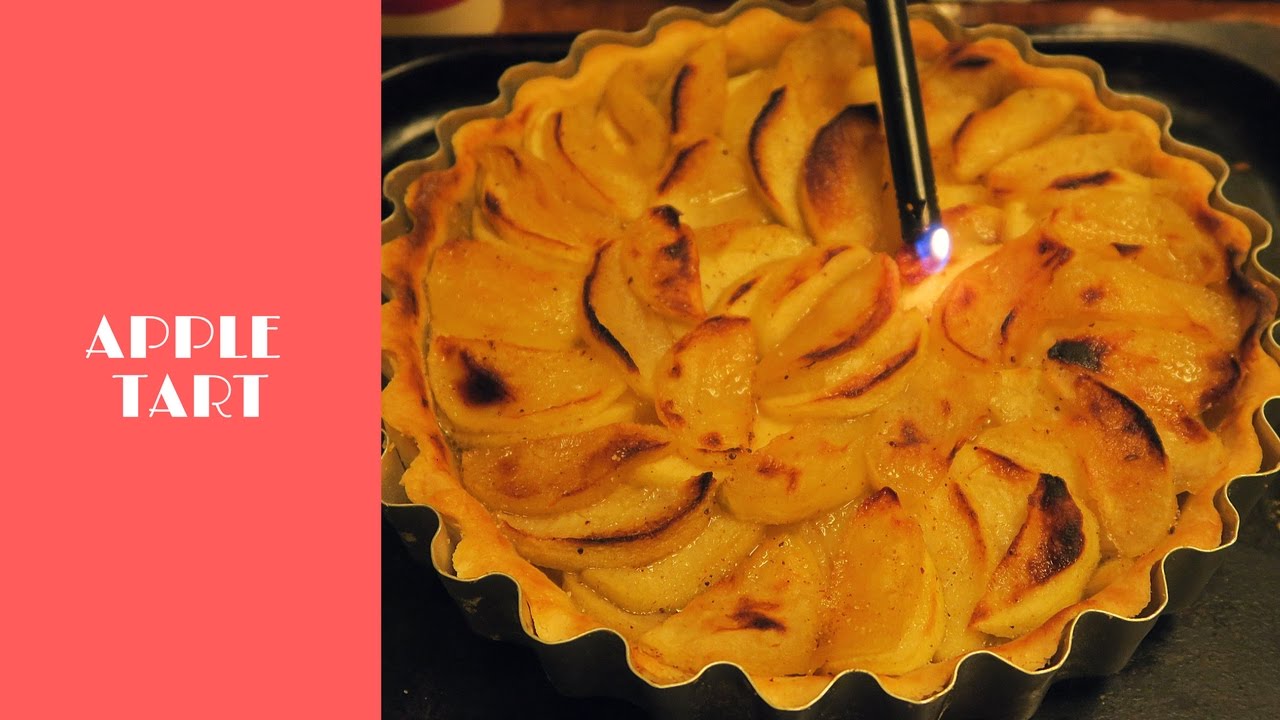 Easy-peasy apple tart dessert that can be made with store-bought pastry dish (ours was homemade but you know…whatever)
**Ingredients**
Sweet pastry crust (can be homemade or store bought) between 8 and 9 inches.
6 medium Granny Smith apples, roughly 2 pounds
Unsalted butter
1/2 tsp cinnamon
80g sugar
1/2 tsp lemon zest
Caster sugar
**Recipe**
Preheat oven to 180 degrees celsius. Peel and core the apples. Slice 3 of them roughly, and cut the other 3 into 1/2 cm think, decorative slices.
Melt 1 tbsp butter in a frying pan, and add in the lemon zest, 1/4 tsp cinnamon, and 40g sugar. Add in the roughly chopped apples and sauté on a medium heat for 10 minutes until the apples are soft. Press the apples into a mush until most of the liquid has evaporated.
In another pan, melt another tbsp of butter, and add in the rest of the sugar and 1/4 tsp of cinnamon. Add in the finely sliced apples and sauté for 5 minutes.
Spoon the mushy apples into the pastry dish and spread evenly to form a base. Add the finely sliced apples, arranging decoratively in concentric circles. Glaze with 1-2 tsp melted butter.
Bake in the over for 30 minutes. Bring out and sprinkle on some caster sugar. Put the tart under the grill for 5 minutes so the top is golden brown.