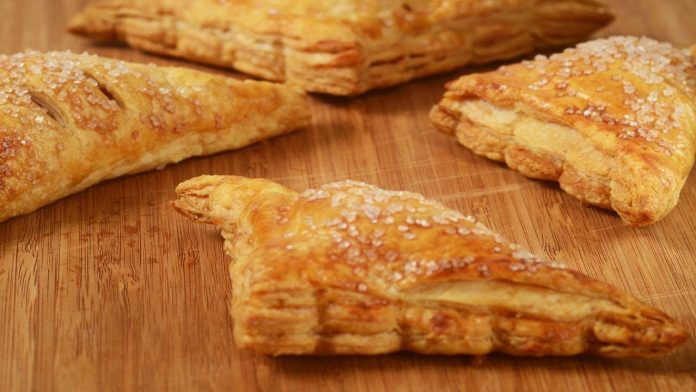 Recipe here: Stephanie Jaworski of Joyofbaking.com demonstrates how to make Apple Turnovers. Once you master the technique of Puff Pastry, there are so many things you can make with it, both sweet and savory.
One delicious idea is these Apple Turnovers. Triangles of puff pastry are wrapped around cinnamon laced chunks of apple. My preference is to use Homemade Blitz Puff Pastry to make these turnovers. And there is a recipe and video here on how to make it:
New Recipes every Thursday before noon Eastern time.
Join our Facebook Page: