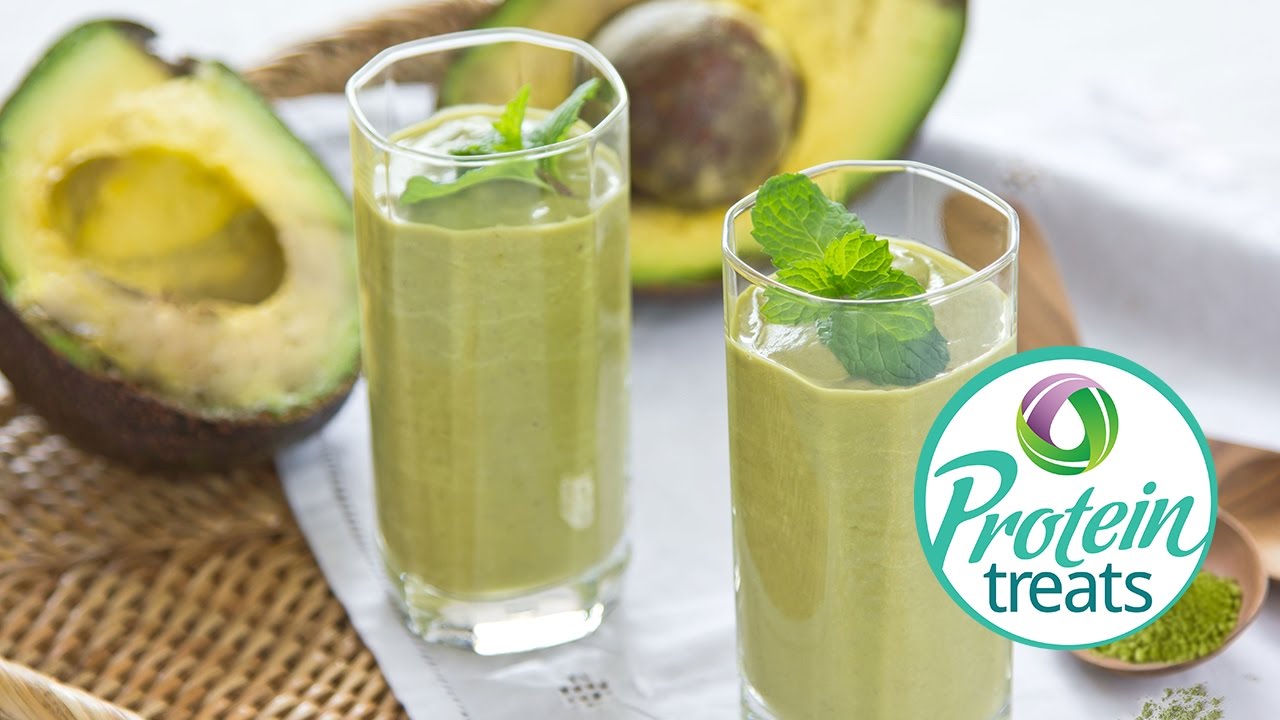 Try this unique healthy smoothie recipe for a Matcha Green Tea Protein Shake with Avocado and feel great while losing weight! Not only is this green smoothie a gorgeous colour, but it tastes so yummy! It will leave you feeling full for hours with an incredible 16g of protein, 8g of prebiotic fiber and is low carb with just 4g of net carbs per serving! WOW!
Lose weight, feel full, and improve your gut flora with this mouth-watering kid-approved smoothie! What more could you ask for? The whole family can share AND the best part is you could have this heavenly shake for breakfast, lunch OR supper! Healthy smoothies have never tasted so good. Creamy, smooth, and just down right delicious.
There's so much amazing in this smoothie, that we can't fit it all in one paragraph! Matcha Green Tea which is packed with antioxidants and caffeine will keep you going all day! Combine that with creamy avocado for a thick deliciously satisfying serving of healthy fats and even more fiber!
Remember! You have to eat fat to lose fat! Forget the myths about heart disease – healthy fats are the way to go. Your heart and stomach will be full and happy after this amazing smoothie.
WHAT YOU NEED:
1-1/2 cups of spinach or kale
1-1/2 tsp matcha green tea powder
2 tbs stevia
1/2 cup greek yogurt
1 Avocado
3 Scoops Vanilla Nutralean.
1 cup ice
1 cup coconut almond or soy milk
DIRECTIONS:
Blend and enjoy !
NUTRITIONAL FACTS PER :
Calories = 177
Fat (g) = 12
Carbohydrate (g) = 12
Fiber (g) = 8
Sugars (g) = 2
Protein (g) = 16
About Nutracelle:
Proudly made right here in Prince Edward Island, Canada, Nutracelle has taken North America by storm with our scientifically proven products made just for you. Free of added sugars, unhealthy chemical additives, Nutracelle is healthy and incredibly delicious. We use only the highest quality whey protein, prebiotic fiber from the chicory root, and healthy fats from flax seed, plus Nutracelle is even 100% nut-free and gluten-free!
You won't feel deprived when you cheat with a protein treat, because every delicious shake tastes like a sinful treat. The proteins, fiber, and healthy fats will help you feel fuller up to 4x longer, so you snack 60% less. Your body feels nourished to help reduce cravings for junk food.
You can bake with Nutracelle, enjoy a protein coffee in the morning and feel like you are cheating while you reduce hunger naturally. Earn up to $250 worth of FREE product just by referring 3 friends. Learn more about this amazing deal by visiting .