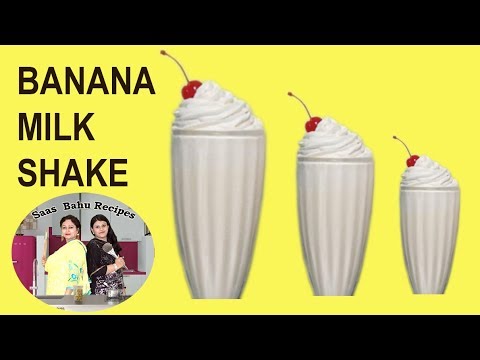 Banana Milk Shake is a very healthy and Delicious drink. Banana and dates both are famously called as super food. Here we have made a drink combining both these power pack fruits.
Dates are good source of various vitamins and minerals.Essential minerals such as calcium, iron, phosphorous sodium, potassium, magnesium and zinc.They also contain vitamins such as thiamine, Riboflavin, niacin, folate vitamin A and K.
Banana are potassium rich and potassium diet lowers blood pressure. Banana also contain magnesium which is very important for heart health. A great super food containing vitamin B complex which is essential for digestion and aids skin problems. So include these super foods in your diet and become more healthy.
Some Delicious Recipes
Crispy Vegetable Fingers Recipe
बचीहुई रोटि से बनाएँ स्वादिष्ट हलवा और लड्डू / Halwa And Laddoo with leftover Chapati
Banana bites / A Delicious Snack
Batata Wada /Aloo Bonda /Aloo Wada Recipe
Paneer Pakoda Recipe / पनीर के स्वादिष्ट पकोड़े
Schezwan Paneer Tikka / Unique Cooking Style 
Papadi Chaat Recipe / Quick and Easy
Cheese Pakoda / Delicious Starter Recipe
Baigan ka Bharta / Roasted Brinjal/ Eggplant Recipe
Masala Kadhi with Curds
बचेहुए चावल से बनाइए स्वादिष्ट पुलाव / Delicious Pulav With Leftover Rice
Amazing Sambhar Recipe / Authentic South Indian Recipe / Quick and Easy
How to Make Urad Wada / Tasty & Crispy 
Chilli Garlic Chutney
Cake Custard Dessert Recipe / Quick and Easy
Potato Grilled Sandwich Recipe / Quick and Easy / स्वादिष्ट सैंड्विच बनाने का आसान तरीक़ा
Shahi Tukra A Delicious desert / शाही टुकड़ा एक लज़ीज़ मिठाई जो मुँह में पिघल जाए 
Navratan Korma Recipe / How to Cook in simple easy to follow steps 
Warqi Paratha Authentic Recipe / Two types of Warqi Parathas
Beans aur Gajar ki Sabzi | Quick and Easy / French beans and Carrot Recipe
Mango Delight Custard
Tadka Maggi 2 Minute Noodles
Samosa Recipe-Chatpata and Spicy Samosa-How to Make Samosa Step by Step-Punjabi Samosa-Aloo Samosa