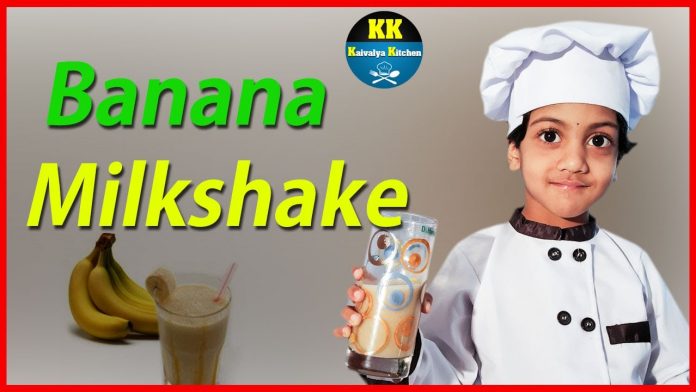 #Banana #Milkshake for #WeightGain || How to Make a Banana Milkshake || Kaivalya Kitchen
Banana smoothie. Lets see How to make banana shake at home. Banana milkshake recipe in hindi. Banana shake is a very popular and healthy drink.This milkshake recipe of banana is very #delicious, #healthy and can be created at home easily in 2 mins.
Below is the banana shake recipe. (बनाना शेक बनाने की विधि)
Ingredients – 1 Ripe banana, 1 glass of milk, 1-2 spoon sugar (according to taste), 1 spoon honey
* First cut the banana in small pieces and put them in a mixer jar, add sugar and small amount of milk. Blend them in a mixer for few seconds to mash the banana.
* Check whether banana is mashed properly, it should not have any lumps. Once it is done add rest of the milk and ice cubes. Blend it again for few seconds.
*Now banana milkshake is ready. Pour milkshake in the glass and serve chill.
Homemade Banana milk shake is very good in taste and rich source of calcium and potassium. Banana smoothie is really good for kids.Banana Shake has numerous benefits and it helps to make bones strong and healthy.
Please do share your feedback on the recipes in the comments below.
thank you
kaivalya kitchen