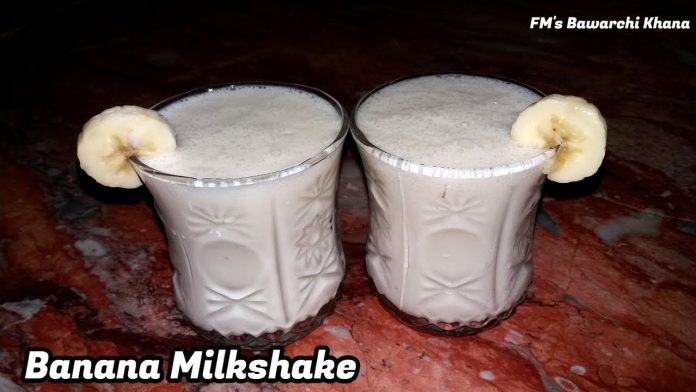 Banana milkshake recipe | new style of making banana milkshake | how to make banana shake | milkshake recipes.
In this video ,i am going to tell you how to make banana milkshake in new and easy style. Homemade banana milkshake tasty and rich with vitamins . Do try this yummy and creamy banana milkshake recipe at home. I have explained the recipe of banana milkshake in urdu/hindi.
Banana milkshake recipe
3 bananas
2 cups milk
2 tbs sugar
Cardamom 2
1 tbs fresh cream
Method
Add all the ingredients into the blender and blend it for 30 to 40 seconds. And guys your creamy banana milkshake is ready to serve.
Banana milkshake-banana shake- homemade banana smoothie -banana juice -banana milk -banana milkshake recipe – milkshake recipes -how to make banana milkshake .
#milkshake #bananamilkshake #bananashake #shakes #bananasmoothie #homemadebananashake
Watch my other recipes.
Mutton kaleji recipe
Chicken karahi recipe
Mutton nihari recipe
Karahi gosht recipe
Like share and subscribe. ❤
please like, share and subscribe my channel.
REGARDS
YOUTUBE CHANNEL
Follow me on mY
FACEBOOK PAGE
GOOGLE
Twitter
FMs Bawarchi Khana
Thank you.