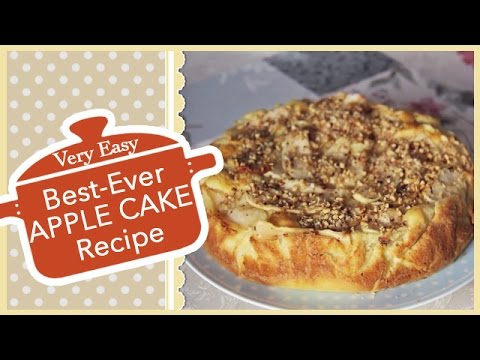 ♥ ♥
Satisfy your sweet tooth with the best-ever APPLE CAKE ITALIAN VIDEORECIPE! Enjoy!
INGREDIENTS:
2 apples
3 eggs
1 cup plain yogurt
2 cups sugar
2 cups of flour 00
1 cup of potato starch
1 cup of warm milk
16 g baking powder for cakes
grated zest of 1 lemon
hazelnuts (is my touch and it is optional)
To get this complete recipe with instructions and measurements, check out my website:
__
YOU MIGHT ALSO ENJOY:
HALLOWEEN PUMPKIN BREAD BUNS:
__
BUSINESS INQUIRIES: claudiaannie@hotmail.it
SITE:
FACEBOOK:
TWITTER:
INSTAGRAM:
PINTEREST:
GOOGLE+ :
♥♥♥SUBSCRIBE TO MY CHANNEL! ♥♥♥
_____________________________
DISCLAIMER: Tutti i prodotti recensiti in questo Canale riflettono la mia opinione personale e onesta. Non sono pagata per parlare bene o male di un prodotto.