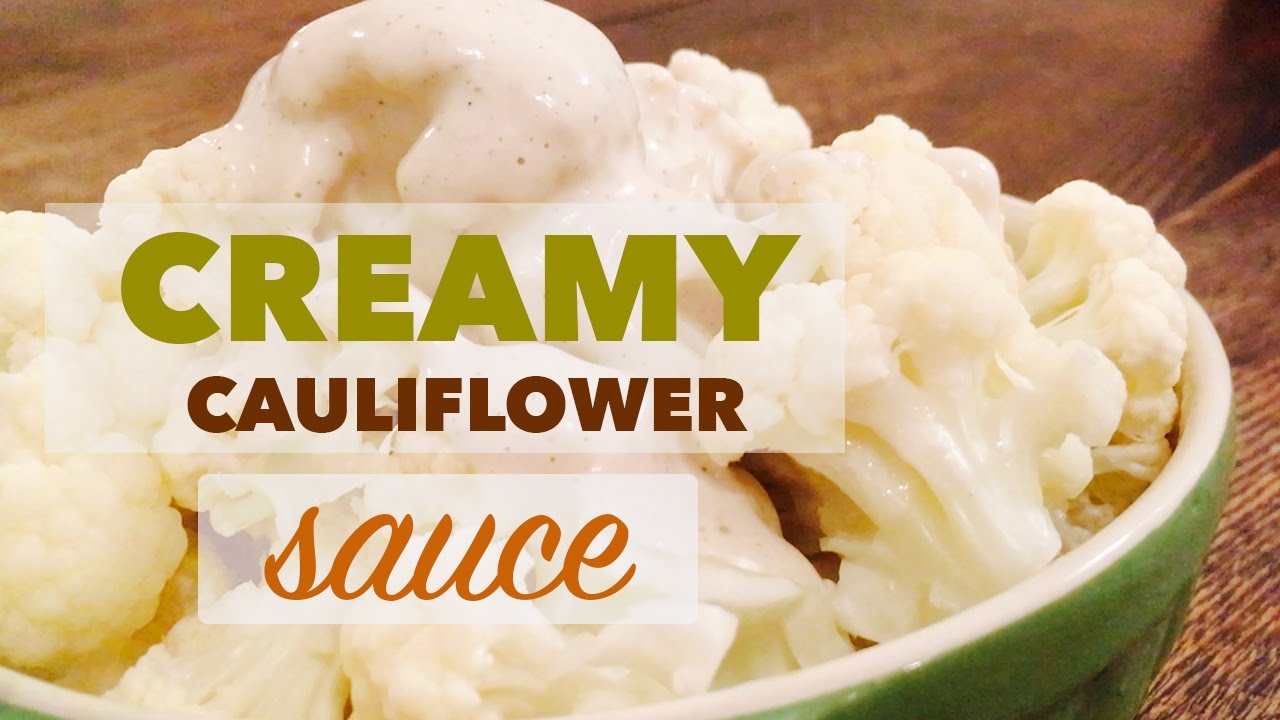 Best Cauliflower Cream Recipe | Easy, Vegan Cauliflower Cream Sauce **** Visit
In this video I share how to make a super rich creamy sauce that just happens to be vegan, gluten-free and raw…! The sauce is raw vegan and the cauliflower is steamed.
Music Intro Courtesy of Rob Hulson.
RECIPE
1 cup raw cashews (description: )
1 cup milk of choice
2 tab. cold-pressed olive oil (description: )
1 tab. miso paste (found at my local organic coop)
1/4 tsp. black pepper
1/8-1/4 tsp sea salt
DIRECTIONS
Blend the ingredients together until smooth, stopping the blender and scraping down the sides of the blender with a rubber spatula. No cashew pieces should be left. Add to steamed cauliflower, baby red potatoes, or baby onions!
JENNIFER MAC BOOKS
The Right Blend: Blender-only Raw Food Recipes (black & white photos)
The Right Blend: Blender-only Raw Food Recipes (color photos)
Detox Delish: Your Guide to Clean Eating
MY FAVORITE TEES
"Shalom Ya'll" T-shirt
"RealMenEatKale®" T-Shirt
"Turn Up the Beat" T-Shirt
"I (Heart) Avocados" T-Shirt
"I (Heart) Kale" T-Shirt
+ …and more!
BLENDER BASICS
Vitamix 300 Series (the shorter/wider kind)
Magic Bullet (Small for Traveling)
The Jennifer Mac on Social Media:
YouTube –
Instagram –
Facebook-
Twitter-
Snapchat –
DISCLAIMER: Just a note that this video and description contain affiliate links, which means that if you click on one of the product links, I'll receive a small commission. This really helps out and allows me to continue to make videos like this. Thank you so much for the support!
About this video: Jennifer Mac shares how to make vegan cauliflower cream recipe, vegan cauliflower cream sauce, and dairy free cream sauce. Learn about vegan alfredo sauce, creamy cauliflower sauce and creamy cauliflower recipe. Cauliflower Cream is easy to make. Cauliflower cream sauce, cream of cauliflower, and cream of cauliflower soup are basics cauliflower recipes. This cauliflower recipe makes a delicious creamy cauliflower sauce and can be added to make a creamy cauliflower soup.
vegan cauliflower cream recipe
vegan cauliflower cream sauce
dairy free cream sauce
vegan alfredo sauce
creamy cauliflower sauce
creamy cauliflower recipe
Cauliflower Cream
cauliflower cream sauce
cream of cauliflower
cream of cauliflower soup
cauliflower recipes
cauliflower recipe
creamy cauliflower sauce
creamy cauliflower soup