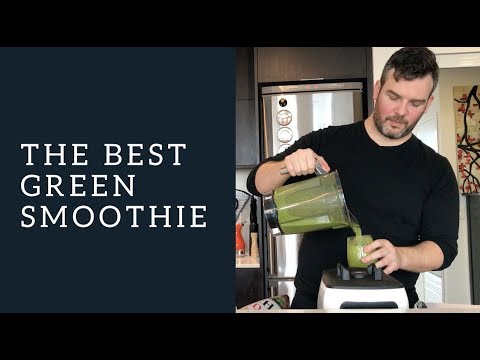 This is the ultimate green smoothie – I hope you'll give it a try. It tastes pretty good for a smoothie full of spinach, and it's a great way to kickstart a healthy eating plan, or lose a few pounds.
Ingredients
___________
Green Spinach Smoothie Recipe
3-4 cups of Spinach (fresh or frozen)
1/2 Banana (fresh or frozen is fine)
1 cup of unsweetened Vanilla Almond Milk
1 scoop of your favorite Chocolate Protein Powder
1 TBSP of Peanut Butter
Cinnamon to taste
Instructions
___________
Combine ingredients and blend until smooth.
Add ice cubes if desired.
Add water if mixture is too thick.
Protein Power I Used
___________
Molten Chocolate Flavor Cor-Performance Whey by Cellucor
25g Protein, 120 Calories, Up to 5.5g BCAAs + Digestive Enzymes
Blender I Used
___________
Vitamin A2500 White in the Ascent Series