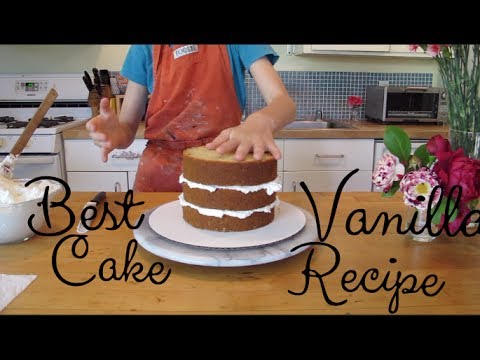 HIIIIII!! I love the summer, ain't it FANTABULOUS?? Because of the love I share with the summer, here is my delicious, moist, airy vanilla cake recipe. After it's done baking, you can shower it with simple syrup and it's ready to take on any cake project it's going to be in. SO. DARN. GOOD.
💖Recipe:💖
– 3 sticks butter, soft
– 1 1/2 cups white granulated sugar
– 6 large free range eggs, room temp
– 1/3 cup vegetable oil
– 1 1/2 cups whole milk
– 3/4 tsp vanilla extract
– 2 1/4 cups all purpose flour
– 1 1/2 cups cake flour
– 1 tablespoon baking powder
– 3/4 teaspoon baking soda
– 3/4 tsp salt
If you have any questions or would like any other recipes, comment below!
Thank you for watching!!!💖 💖 💖
💖Follow me on Instagram! www.instagram.com/ellacakery 💖
▶SUBSCRIBE!▶
👍 LIKE!👍