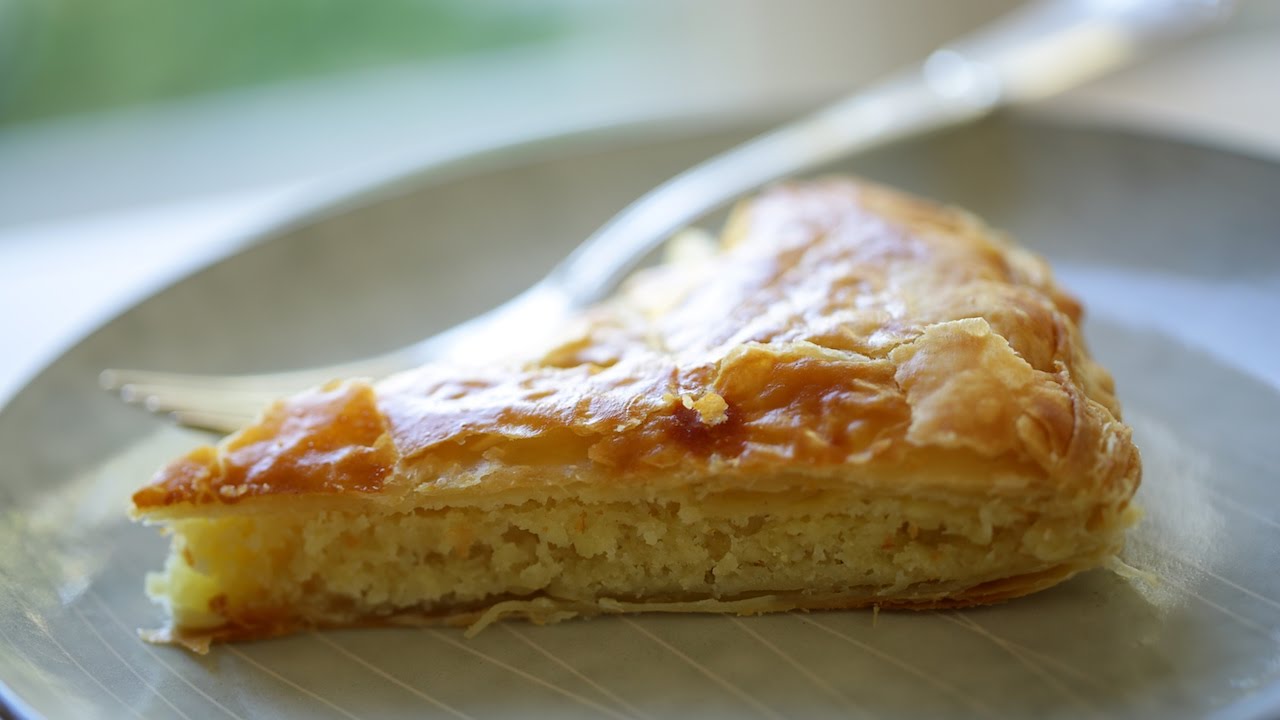 SUBSCRIBE for more holiday entertaining ideas and recipes!
Learn how to make my easy Galette des Rois recipe! One of my favorite French desserts this time of year.
LOOKING FOR FEVES? MY FAVORITE SOURCE IS THE "BLEUTS SHOP" ON ETSY:
LOOKING FOR A FANCY CROWN? CLICK HERE:
BETH'S GALETTE DES ROIS RECIPE
Serves 8
INGREDIENTS:
2 Sheets store-bought puff pastry
¼ cup almond paste*
3 tbsp unsalted butter
3 tbsp powdered sugar
2 eggs
1 tsp almond extract
¼ tsp salt
2 tbsp all purpose flour
Egg Wash
1 egg beaten
piece of bittersweet chocolate or "feve"
*If you cannot find almond paste at your store you can make it yourself! Here's how:
METHOD:
Pre-heat oven to 400F (200C).
In the bowl of an electric mixer beat together the almond paste, butter and powdered sugar until well combined. Then add eggs 1 at a time, beating in between each addition. Then add almond extract and salt and beat again. Lastly add flour and beat until combined. Set aside.
Roll out puff pastry sheet onto a floured surface, making sure you have a flat rectangular with no seams remaining if your pastry came scored in any way.
Cut out 2 10" inch circles with a dinner plate. Place one on a parchment-lined cookie sheet and set the other aside resting on a cutting board.
Spread the almond cream on the circle on the cookie sheet leaving a 2" border. Brush border with egg wash, place "feve" or piece of chocolate anywhere in the cream.
Place 2nd circle on top and press together to seal circles together.
Create a decorative scallop along the edge of the circles by placing your two fingers at the top edge of the circle and pulling a butter knife towards you to pull the pastry towards you and create an indentation in the pastry. Continue all the way around the circle until a scalloped edge is formed.
Brush the center part only of the circle with more egg wash.
To firm up pastry before baking, place tray in fridge for 20 mins or the freezer for 10 mins.
Bake at 400F (200C) for 25-30 mins. Serve warm or at room temperature.
Slice into wedges. The guest that receives the slice of the cake with the "feve" or chocolate is King for the day!
ABOUT THIS CHANNEL
Hi! I'm Beth Le Manach and I believe food tastes better when shared. Subscribe to my channel, Entertaining with Beth, to learn holiday entertaining ideas, party planning tips and reliable weeknight meals that will become your new favorites! New Videos post every Saturday! SUBSCRIBE HERE! .