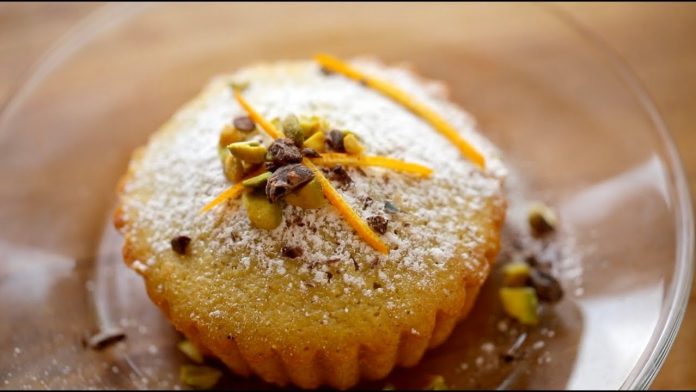 Learn how to make my Pistachio Olive Cake with orange zest and bittersweet chocolate. A great dessert idea for Easter Sunday or a spring time brunch!
SUBSCRIBE for more great recipes!
SUBSCRIBE to my gardening channel!
VISIT MY WEBSITE FOR PRINTABLE RECIPES:
****SIGN UP FOR MY SUBSCRIPTION BOX***
(150 MORE SPACES ADDED!)
SHOP MY FAVORITE KITCHEN PRODUCTS IN MY AMAZON SHOP! (These links go to amazon where I am an affiliate partner)
SIGN UP FOR MY FREE NEWSLETTER!
WATCH MORE SPRING RECIPES!
Foolproof Madeleines
Quiche Cups
Lemon Pound Cake Recipe
Raspberry Cheesecake
Strawberry Shortcake Cupcakes
Carrot Cake Cupcakes
Key Lime Cups
Spring Lamb Stew
Blueberry Waffles
Foolproof French Macarons
Chocolate Pot de Creme
Strawberry Ice Cream Baskets
Creme Brulee
Elegant French Toast
Coffee Cake
Foolproof Crepes
BETH'S PISTACHIO OLIVE OIL CAKES
Makes 6 cakes in a 4" Mini Tart Pans
INGREDIENTS:
¾ cup (110 g) raw pistachios, shelled
1 cup (120 g) all-purpose flour
1 tsp (5 ml) baking powder
½ tsp (2.5 ml) salt
2 eggs
½ cup (120 ml) olive oil
½ cup (100 g) sugar
1/3 cup (80 ml) water
1 tbsp (15 ml) zest of orange
¼ cup (60 ml) fresh orange juice
GARNISH:
Vanilla Ice Cream
Orange Zest, 2 large peels created with a potato peeler, and sliced into thin strips
Dusting of Powdered Sugar
2 tbsp raw pistachios (shelled), roughly chopped
2 tbsp (30 ml) Bittersweet chocolate, chopped
METHOD:
Preheat oven 350F (175C).
Lightly spray tart tins with baking spray and set aside.
In a coffee grinder, or food processor grind the pistachios until a "flour" forms. Set aside.
Sift the pistachio flour with a fine meshed sieve, over a medium bowl. The large pieces of pistachio that remain can be re-ground into flour and then added to the mix.
Sift the flour, baking powder and salt over the pistachio flour. Whisk all the dry ingredients together until combined and set aside.
In a large bowl, add eggs, olive oil, sugar, water, orange zest and juice. Whisk to combine.
Slowly add the dry ingredients, to the wet ingredients, whisking gently until just combined.
Place tart tins on a baking sheet. Scoop out batter with an ice cream scoop filling each tin ¾ of the way full.
Bake for 15-17 mins until a toothpick comes out clean.
Allow cakes to cool. Keep at room temperature in the tins, covered loosely with foil until ready to serve.
To serve, remove cake from tin, remember to remove the bottom of the tin as well. Dust top of the cake with powdered sugar.
Peel off some orange zest with a potato peeler and slice into very thin strips, like a toothpick. Garnish cakes with 2-3 orange zest strips, a few chopped pistachios and a little chopped bittersweet chocolate. Serve with a scoop of vanilla ice cream. Enjoy!
ABOUT THIS CHANNEL
Hi! I'm Beth Le Manach and I believe food tastes better when shared. Subscribe to my cooking channel, Entertaining with Beth, to learn holiday recipes, party planning tips and easy recipes for weeknight meals! New recipe videos post every Saturday! SUBSCRIBE HERE! .