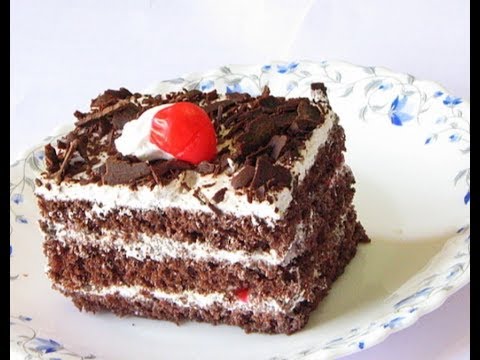 Chocolate Birthday Cake Without Oven.
Rich & Moist Chocolate Cake Recipe.
Thanks for watching please subscribe and like share.
#birthdaycake #cakeinpot #withoutoven
Ingredients:
For Cake:
1 & 1/2 cup all purpose flour (sifted)
110g Butter
1 cup powdered sugar /caster sugar
2 tsp baking powder
Pinch of salt
3 tbsp dark cocoa powder (sifted)
3/4 cup milk
1 tsp chocolate essence
2 eggs
7 inch cake tin grease with oil and lined butter paper.
For chocolate ganache:
dark/milk chocolate 150g
Cream 50g
For sugar syrup: 1/4 cup hot water +1 tbsp powdered sugar
For cream frosting:
250ml heavy cream/fresh cream
4 tbsp powdered sugar
2 tbsp chocolate ganache
1/4 tsp vanilla essence
For decoration:
Cream frosting + 1 tbsp grated chocolate
Silver balls
Total baking time is in preheated pot for 40-45 minutes.
For Electric Oven:in preheated oven on 180c 35-40 minutes.
Enjoy 😊