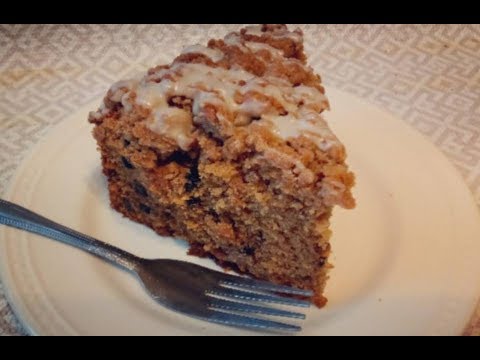 Blueberry Banana Coffee Cake Recipe / HOW TO MAKE A BLUEBERRY BANANA COFFEE CAKE
**please Subscribe, Comment, Like & Share.. Also make sure you hit the Notification Bell, so that you don't miss a Upload**
This Cake is the Perfect Coffee Crumb Cake, to have with Coffee or Tea!
It's Moist, Delicious, & you can definitely taste the Blueberry's in it, & if you have a piece with no Blueberries, you can taste the Banana in it 🙂
You can also make & take this Coffee Crumb Cake to a get together, Parties, the Office.. Or like I said, just have at Home, to enjoy with Coffee or Tea, for at least a week or two!
You have to give it a Try!
Its so Easy & Simple to make, & you can fins the FULL Recipe down below..
Enjoy!
Kiwanna
X
BLUEBERRY BANANA COFFEE
CAKE RECIPE AS FOLLOWS..
*****************************
3 Cups of Cake Flour
1 Cup Sugar
1/2 Cup Brown Sugar
1 Cup of Buttermilk
1 Cup Vegetable Oil
3 Eggs (Room Temp)
1 Tbls Vanilla Extract
2 tsp Baking Powder
1 Tbls Cinnamon
1 Tsp salt
1 Tsp Baking Soda
1 1/2 Cups of Dried Blueberry's
2 Bananas (Mashed)
1/2 Cup Sour Cream
CRUMBLE TOPPING
RECIPE..
*********
1 Cup of Cake Flour
5 Tbls Melted Butter
1 Tsp Cinnamon
1/2 Cup of Brown Sugar
2 Tbls Sugar
VANILLA ICING
RECIPE..
*********
2 Cups Icing Sugar
1/2 Tsp Vanilla Paste/OR Vanilla Extract
3-4 Tbls Half & Half
Pinch of Salt
Parchment Liners
Cooking Spray
Join Me on Social Media..
Instagram:
kiwannaskitchen101206
Thank you for Watching!
#howtomakeablueberrybananacoffeecake
#homemadebananablueberrycoffeecakerecipe #blueberrybananacoffeecakerecipe #bananablueberrycoffeecakerecipe #recipeofablueberrybananacoffeecake #thebestblueberrybananacoffeecakerecipe #howtomakeacoffeecake #easycoffeecakerecipe #howtomakeablueberrycoffeecake #howtomakeabananacoffeecake #bananacoffeecakerecipe #blueberrycoffeecakerecipe