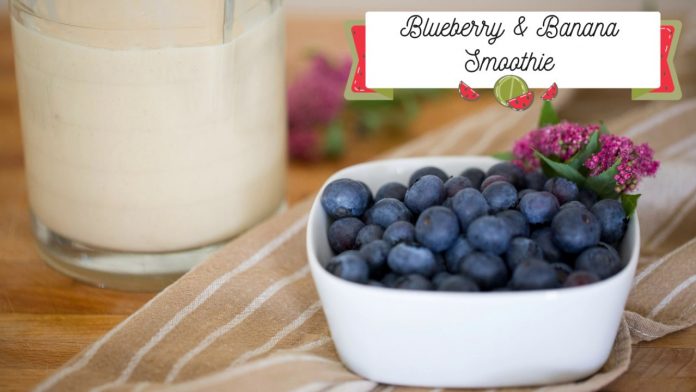 Banana Blueberry Smoothie – Smoothies are a great post workout treat or anytime treat. This smoothie is great for breakfast or for an easy healthy snack. It is full of vital nutrients, anti-oxidants, and minerals. A glass full of smoothie will provide you your daily nutrition.
Enjoy a healthy breakfast with this blueberry banana smoothie made with milk. This recipe is ideal for weight loss/management, post workout, and for growing kids.
Tips & Tricks:
1. You can substitute the blueberries with any other berry you like e.g. strawberry, mulberry, or raspberry.
2. You can also add peanut or almond butter for extra protein. A pinch of cinnamon powder for extra flavor and its health benefits.
3. You can add handful of spinach for extra goodness.
4. You can replace milk with yoghurt or plain dahi.
5. A spoonful of honey or sugar for extra sweetness.
Click to Subscribe: …
Website:
Facebook: