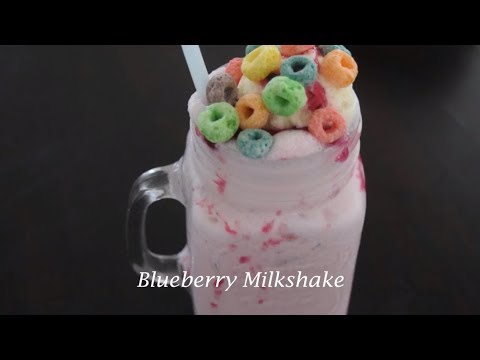 Hi,
Quick, Easy and Refreshing recipe for Blueberry Milkshake…
This one is simple and super yummy and i am sure this one will be a winner.
Ingredients:
4 Scoops of Vanilla Ice Cream
1/4 Cup Blueberry Crush Or Fresh Blueberries
1/2 Cup Milk
1 Tsp Sugar
5-6 Ice Cubes
For Garnish:
Whipped Cream or Vanilla Ice-Cream
Froot Loops, Sprinklers or your any of your favorite toppings
You can also add Gems/ m&m's.
So I hope you'll liked the recipe and if you do, give it a try and let me know how it turned out for you.
Also don't forget to Like Share and Subscribe to my Channel.
Enjoy!
Thanks for Watching!
Follow me on instagram :
Follow me on facebook :