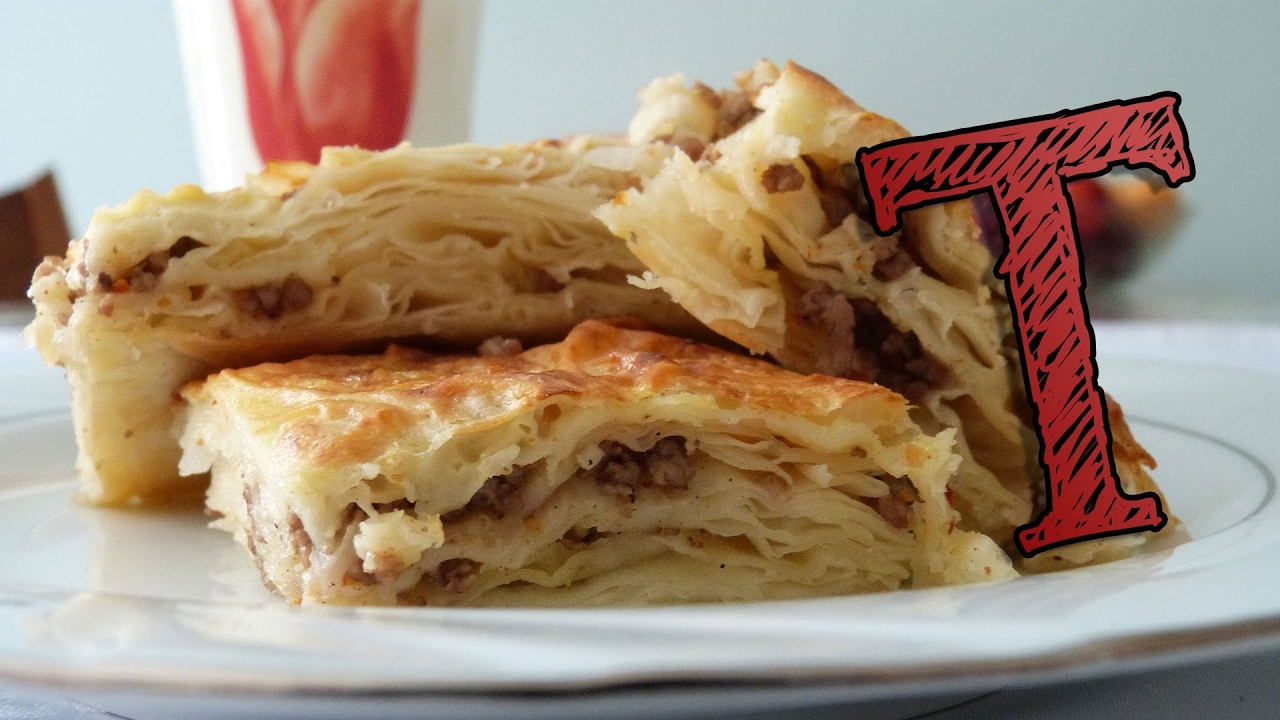 Thanks for watching, subscribe if you like my channel.
Turkish Recipes | How to make Burek | Borek Recipe | Learn how to cook Burek | Recept za burek | Bourekas Recipe | Fillo Pastry Recipe | Ground Meat Pastry
Learn how to make the most famous Turkish pastry! Borek! This is very healthy as well, if you choose very low-fat ground meat and keep the oil as less as possible! You can use any other meat product or vegetable instead of ground meat!
Ingredients
5-6 big phyllos (fillo dough)
350 g. (0.8 lbs) ground meat
Half a cup of cooking oil (corn oil)
2 eggs
2 teaspoon of red pepper flakes
1 teaspoon of black peper
1 teaspoon of salt
1 cup of yogurt
1 big onion
Preparation
-Pre-heat the oven to 200 C (400F)
-Chop an onion finely, and start roasting it in a big pan. Add the ground meat, the salt and red
pepper flakes, cook it for a few minutes. Mix very well
-Beat an egg with a cup of yogurt, add half glass of cooking oil. You will use this mix to spread between layers of phyllo. For extra flavor.
-Oil the tray. Start placing the phyllos in to the tray. In every layer, spread some of the yogurt-eggs
mix. And in every 3 layer of phyllo, put some of the potato mix.
-For the top of the börek, beat an egg mixed with a tablespoon of yoğurt and spread it all around.
-Slice it before you put it in the oven.
-Cook for 35 minutes, until the top is browned.
-Serve immediately