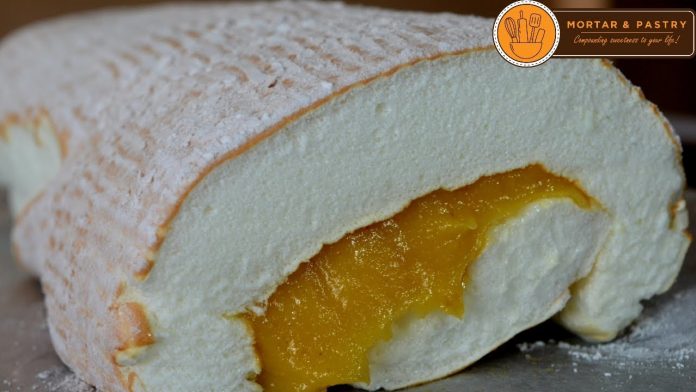 Brazo de Mercedes is definitely one of the Filipino favorite desserts. It's like leche flan and yema which I myself couldn't really resist and eat as much as I can see them. Probably because of the tasty custard at the center and a feel of heaven in my mouth. With soft and marshmallowy melts in your mouth meringue and a rich creamy custard filling, you will surely enjoy devouring this treat satisfying your sweet desires!
Ingredients
Custard:
10 egg yolks
1 can (390 grams) condensed milk
1 tsp vanilla
Meringue:
10 egg whites
1/2 tsp cream of tartar
1/2 cup sugar
Powdered sugar for dusting.
COSTING:
10 eggs x 6 = 60php
1 condensed = 32php
1/2 cup sugar = 8php
TOTAL = 100php
We would love to see your works! Please tag us on Instagram and Facebook @mortarandpastry or use the hashtag mortarandpastry and show us your creations!
LIKE, COMMENT, SHARE & SUBSCRIBE!
LET'S CONNECT!
SUBSCRIBE TO OUR CHANNEL:
FACEBOOK:
INSTAGRAM:
CHECKOUT SOME MORE M&P RECIPES!
Trending NO BAKE CHOCOLATE DREAM CAKE!
Trending MILO CAKE!
CONDENSED MILK BUTTERCREAM RECIPE:
BOILED ICING:
MINI CHEESECAKE RECIPE:
BLACK FOREST CAKE FLOAT RECIPE:
MUSIC:
Sound Off
Fun Activity Montage