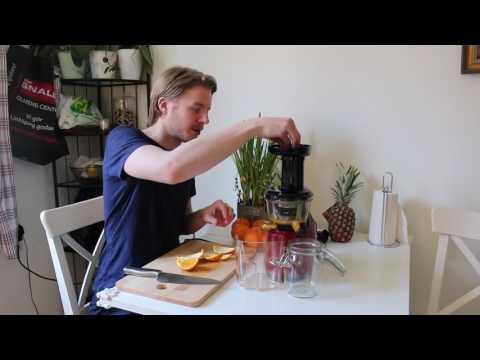 How to easy make an orange juice recipe when you are on a Raw Food vegan lifestyle. I use a slow juicer Omega VTR402HDR to avoid extra heat in the juicing process.
This i a fresh juice recipe to have for breakfast in the morning or to the dinner.
A great video if you want to know how to make orange juice with a omega slow juicer.
I use about 2 kg oranges to get more than 1 jar full of orange juice.