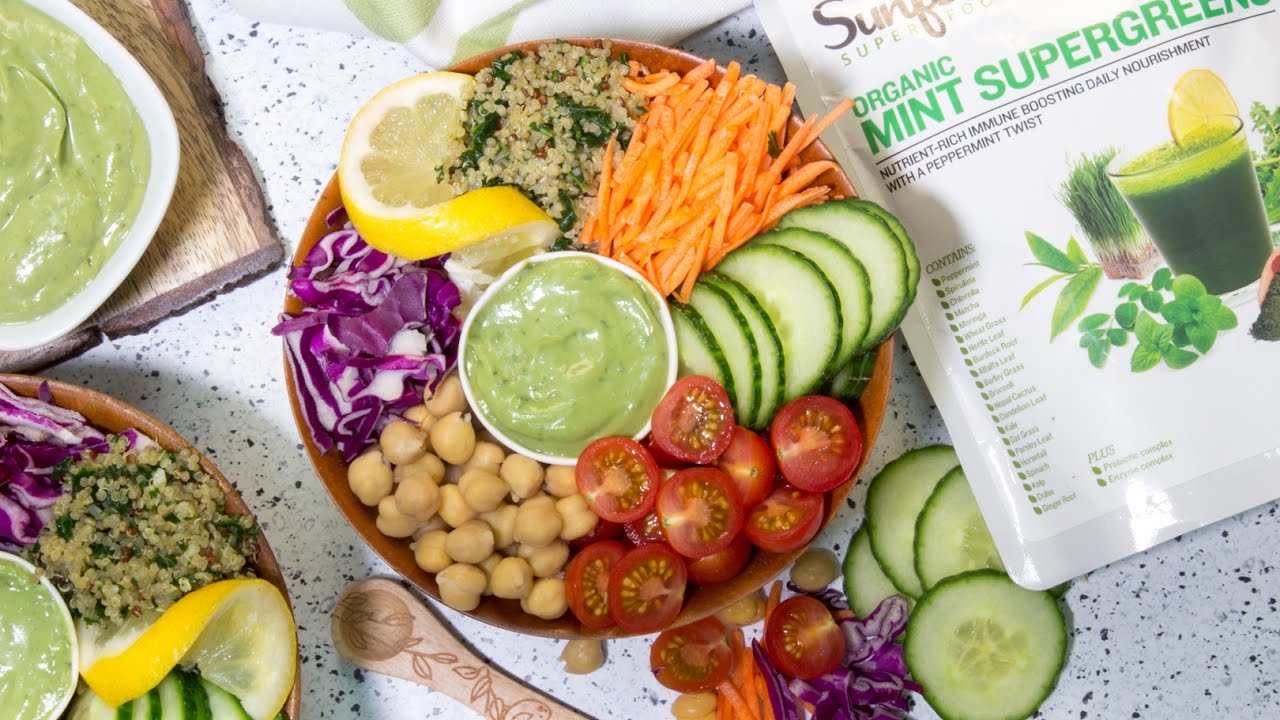 This refreshing and light recipe featuring Mint Supergreens is the perfect meal to celebrate the fresh produce of spring and summer!
Topped with a creamy, herbaceous Green Goddess Dressing that's bursting with essential vitamins and minerals including vegan friendly B12, blood supporting iron, and skin and eye nourishing vitamin A.
Not to mention a dose of tummy friendly probiotics and digestive enzymes. This garden-fresh bowl will leave you feeling satisfied and energized!
See the full recipe here:
Check out Mint Supergreens green superfood blend here:
100% Organic, Vegan, Non-GMO & Gluten-free.
Sunfood Superfoods is a family-owned company based in El Cajon, CA. We offer hundreds of organic, raw, vegan & non-GMO superfoods. Available at and in your local health food grocery store.
Be healthy. Be super. Be YOU!