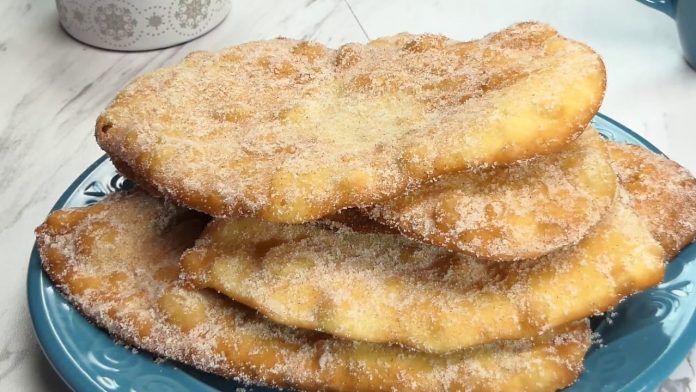 To get the measurements and the full recipe, please visit the Ottawa Mommy Club website:
Living in Canada sure does have its perks. The weather is usually nice, people are friendly, and the scenery is just gorgeous. Those things are great, but honestly, the food is what keeps me here. Around every corner is a little bakery or family owned shop with the most delicious and moist foods I have ever tasted. If you know me, after enjoying a snack a few times, I am ready to try my hand at making it. That is exactly what I am bringing to you today, the Canadian Fried Dough Pastry or also know as Elephant Ears.
This delicious pastry is so yummy and really easy to make. The dough is really easy to make and is slightly sweet, thanks to the added vanilla and cinnamon. I usually like to use a dough hook in my mixer, but if you have kids, they can have fun helping to knead the bread. Once it is ready, pop it in some hot oil and it is ready to enjoy. If you wish, you can also make a fruit spread, cream cheese spread, or even just some plain Nutella to enjoy with this dish.
THANKS FOR WATCHING and don't forget to comment, I LOVE reading them and I do reply to most of them! 🙂