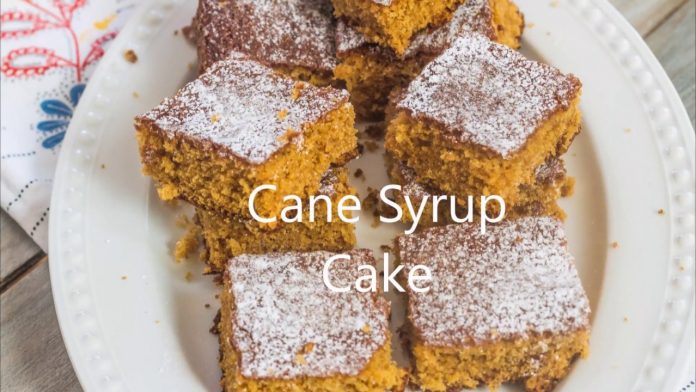 Made from a recipe that's well over 100 years old. Uses cane syrup which is the juice from sugar cane that's boiled down to a thick, syrupy consistency. The cake will remind you of gingerbread minus the spices.
Recipe:
Follow us!
Blog:
Facebook: …
Instagram: …
Pinterest:
Twitter:
Check out our full recipe index:
Like cookbooks? Here's ours: …
Who in the tarnation is Jackie Garvin? About:
Syrup and Biscuits is Jackie Garvin's Southern food and recipe blog where she celebrates all things Southern and offers simple and practical recipes.