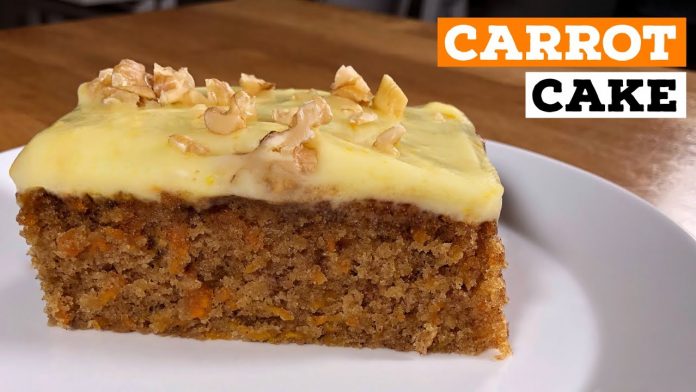 #carrotcake #cake #recipe
Carrot Cake
A wonderfully moist, perfectly spiced carrot cake recipe. This super easy, fluffy and moist homemade Carrot Cake with Cream Cheese Frosting will become your new favourite recipe!
Hey everyone! LIKE and SUBSCRIBE For more videos like this one. New videos every week.
SUBSCRIBE:
INSTAGRAM:
FACEBOOK:
INGREDIENTS:
FOR THE CARROT SPONGE
* 2 Eggs
* 150ml Vegetable Oil
* 200g Soft Light Brown Sugar
* 300g Grated Carrots
* 175g Self-raising Flour
* 1/2 tsp Bicarbonate of Soda
* 1 tsp Ground Cinnamon
* 1 tsp Mixed Spice
* 1/2 tsp Salt
FOR THE ICING
* 150g Cream Cheese
* Finely grated zest of 1 orange
* 200g Icing Sugar
I used a square 8 inches pan.
Thank you for watching! Just Cook!