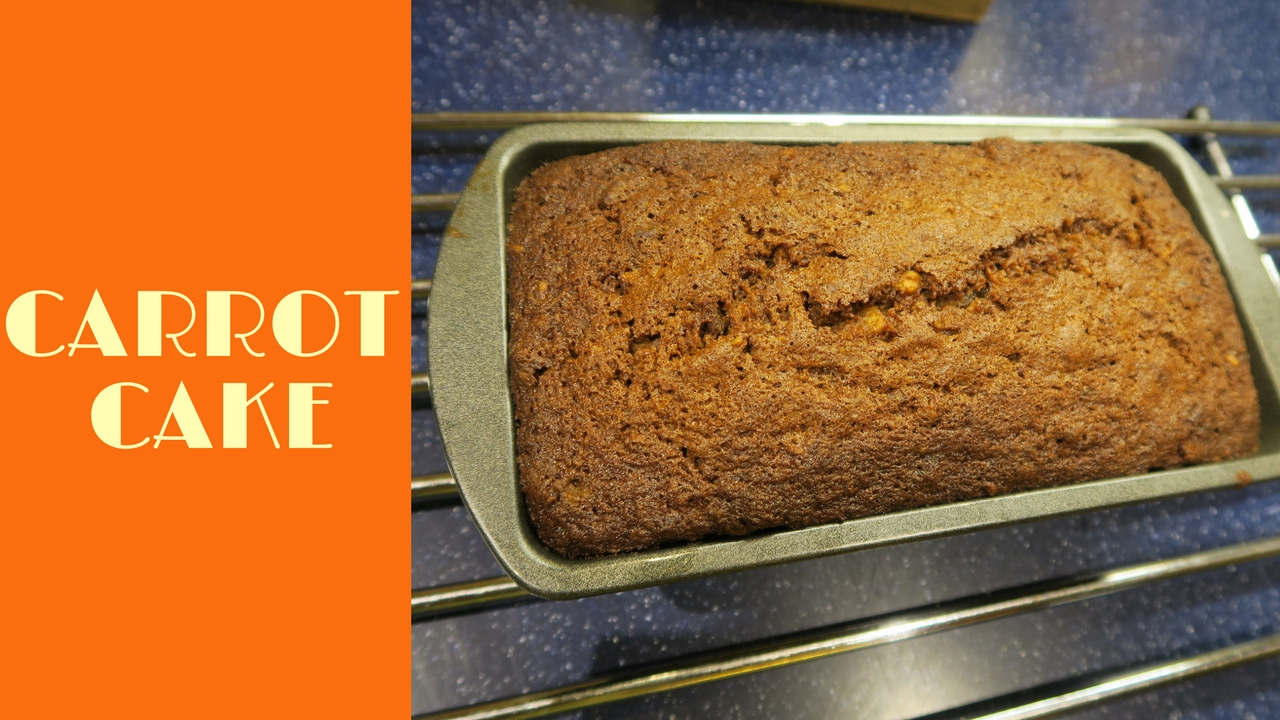 **THIS RECIPE MAKES 2 CAKES** To make one cake…half all the quantities
**Ingredients**
360g Self-raising flour
4 Eggs
280ml Vegetable Oil
200g Raisins
100ml Rum (preferably dark)
400g Light brown (muscovado) sugar
150g Pecans/walnuts (optional)
600g Grated carrot
1 tsp Bicarbonate of soda
2 tsp Salt
2 tsp Cinnamon
2 tsp Nutmeg
2 tsp Mixed Space
**Recipe**
Preheat the oven to 150 degrees celsius. Prepare 2 baking/loaf tins with oil and line with greaseproof paper.
Boil the raisins in the rum for five minutes, then turn off the heat and leave to soak. Sift the dry ingredients together in a mixing bowl.
In a separate bowl, beat the four eggs, then add in oil, raisins, nuts, sugar, and carrot. Mix well. Add the wet ingredients to the dry ingredients gradually and mix well. Divide the mix up between the two baking tins, smoothing the surface.
Bake for 75 minutes (1 1/4 hours) until cooked in the middle.