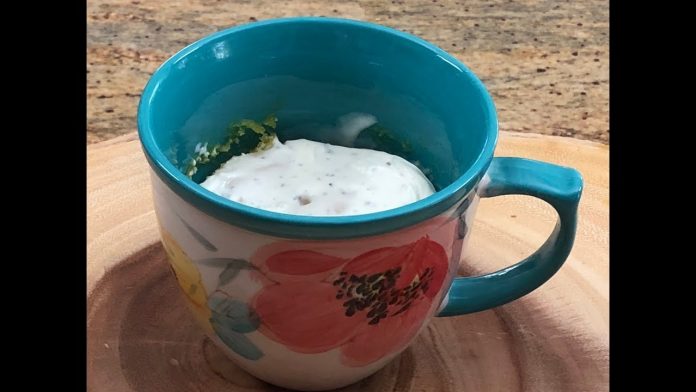 Carrot Halwa Mug Cake recipe:
Ingredients:
2 tablespoons shredded carrot
1/4 cup All purpose flour (Maida)
2 tablespoons sugar
1/4 teaspoon baking powder
1 tablespoon clarified butter (ghee)
1 tablespoon oil
3 tablespoons milk
1 tablespoon chopped cashew nuts
1 tablespoon raisins
For Frosting:
2 tablespoons cream cheese frosting
1/4 teaspoon crushed cardamom
Directions:
1. Add clarified butter in a greased microwave safe mug. Then add grated carrot. Microwave for 1 minute.
2. Add cashew nuts, raisins, All purpose flour, sugar, baking powder, oil & milk. Whisk till lumps free.
3. Microwave for 1 minute 30 seconds.
4. In a bowl, add crushed cardamom & cream cheese frosting & mix.
5. Place a plastic bag in a bowl & add cardamom frosting in it, close the bag, cut the tip off. Top frosting on the cake. Enjoy!