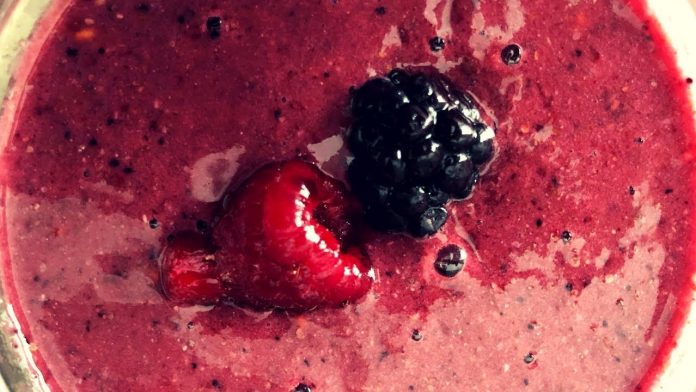 You don't have time for breakfast? You do not like to eat breakfast?
The Smoothies might be just perfect for you.
For this recipe I use this blender:
I think it is unbreakable
You can make your own Kefir: – Amazon Affiliate link
Here are the ingredients for two full glasses:
1. 1/2 cup of Frozen cherries
2. 2 cups of mixed berries (frozen- blue berries, black berries & raspberries)
3. 1 banana
4. 1/2 cup of oatmeal
5. 2 Tbsp of Chia seeds
6. 1 cup of Kefir (you can use greek yogurt)
7. 1/2 cup of Water
Put everything in the blender and just push a bottom.
Smacznego!
You can join me on
Instagram:
Facebook: