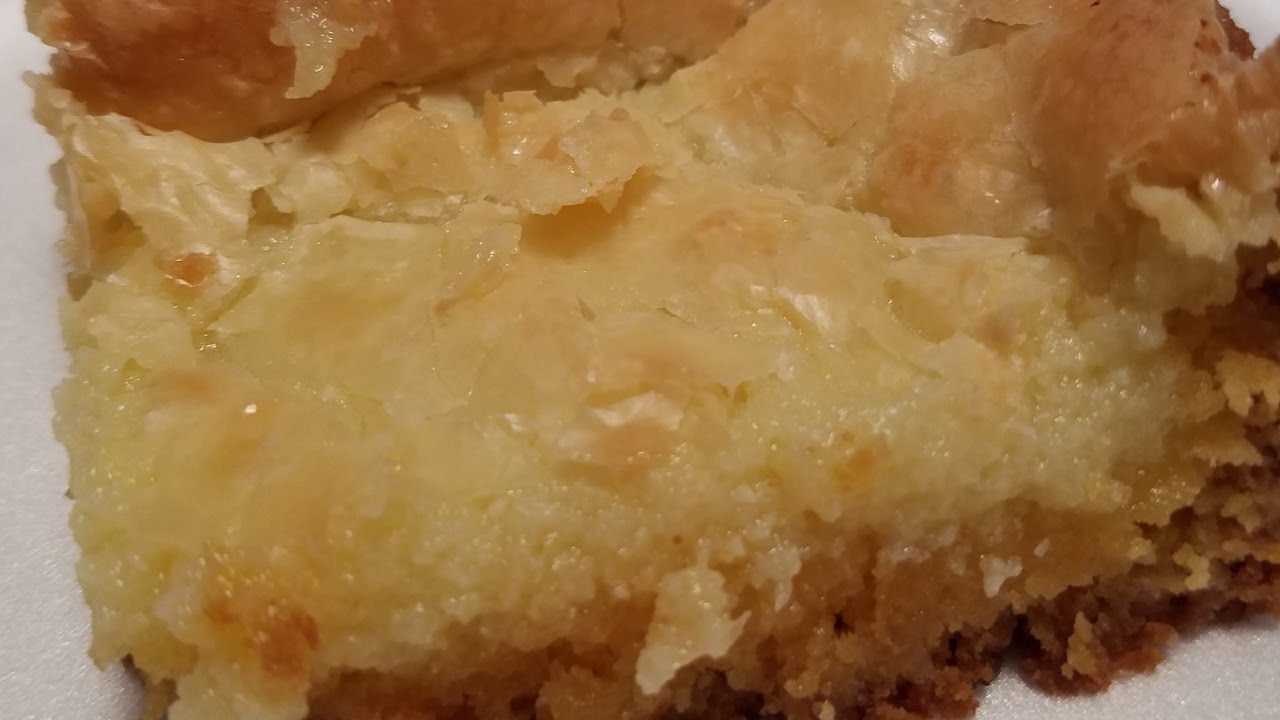 Ingredients:
1 box yellow cake mix
3 eggs
8 oz cream cheese, softened
1/2 cup (1 stick) butter, melted
4 cups (for less sweet cake, use 3 cups) powdered sugar
Directions:
Preheat oven to 300!
Mix cake mix, melted butter and one egg to form a soft dough, will be like play dough consistancy.
Press into the bottom of the pan.
For the filling part:
Mix powdered sugar, softened cream cheese and remaining two eggs until smooth, for about 1-2 minutes and pour this on top of the pressed dough.
Bake at 300 for 40-50 minutes until top is golden brown.
Note: I found this to be too sweet with 4 cups of powedered sugar, to lessen the sweetness, use 3 cups, if you prefer.