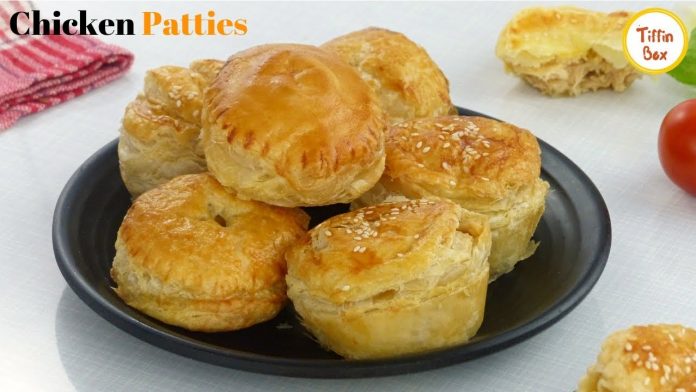 Hi foodies, Today's recipe is Chicken Patties /Chicken Puff Pastry made with buttery, flakey puff pastry dough and chicken in cream sauce. Perfect for an appetizer or a snack. It's very Easy to make and Your family will love these puffs stuffed with chicken.
Ingredients:
For Stuffing:
Shredded chicken- 1.5 cups
Recipe Link ??
Butter – 2 tblsp
Chopped Onion – 1/4 cup
Wheat flour – 2 tblsp
Milk – 1 cup
Salt to taste
Pepper powder – 1/2 tsp
Coriander leaves optional
egg- 1
seseme seed – 1 tsp
Puff Pastry sheet
recipe ????
#chicken_puff_Patry
#chicken_patties
………………………………………
For business queries/ sponsor, please contact: [email protected]
………………………………………
Join Our Facebook Page ??
Visit Our another Channel ??
#kidstiffinbox #kidsrecipes #tiffinbox_recipes #recipes
Background Music :
BeatbyShahed