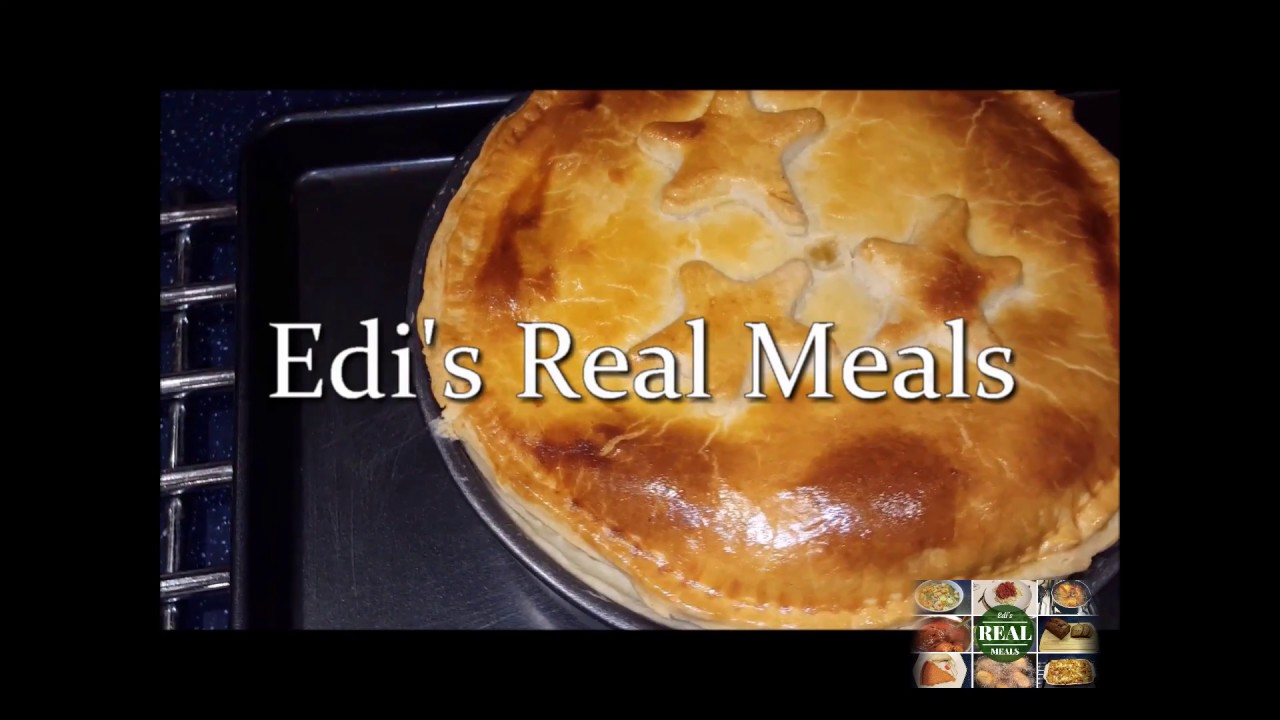 A hearty pie for those branching out into baking and using pastry. If all else fails, buy a pre-rolled pastry from the shop!
**Ingredients**
1 Onion
1 Egg
2 tbsp oil
250g Chicken breast
400ml Milk (warmed up)
200g Button mushrooms
200g Mixed vegetables
40g Plain flour
50g Butter
Seasoning: Chicken stock cube, bay leaf, mustard powder, nutmeg, cayenne pepper, salt, black pepper
**Recipe**
In a small frying pan, fry the chicken breast in the oil until fairly cooked (turned white all over), season with salt and pepper. Preheat the oven to 200 degrees celsius.
In a large pan, melt the butter and add in the onions, mushrooms, and flour, stirring well until the flour disappears and it turns into a thick paste. Add in the stock cube and gradually add in the milk, stirring so that there are no lumps.
Add in the cayenne pepper, salt, 1/2 tsp nutmeg, 1/2 tsp mustard powder, 1 bay leaf, salt and pepper, and stir until thickened. Add in the mixed veg and chicken.
On a floured surface, roll out half of the pastry and place into a pie dish to form the base. Beat the egg and spread lightly over the pie base. Roll out the other half to make the lid. Pour the mix into the base and place the lid on top. Spread the rest of the egg over the lid and make a hole in the middle of the pastry lid so that the steam can escape. Bake in the over for 30 minutes.