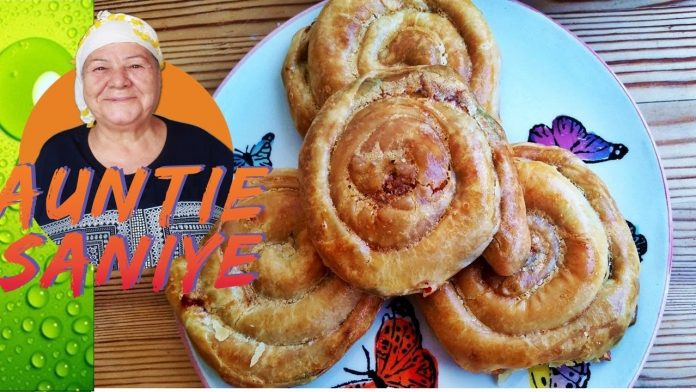 Auntie is sharing a delicious, savoury pastry recipe with us today. It has a rich filling with chickpeas and potatoes. You can have it as a snack or add some salad next to it and make it a proper plate. We hope you enjoy it!
INGREDIENTS:
1 bowl of boiled and mashed chickpeas
1 bowl of boiled and mashed potatoes
2 paprikas
Some salt
50ml of cooking oil
1 dessertspoon of cumin
1 dessertspoon of paprika powder
30g of chopped parsley
3 chopped onions
1 egg
Pastry dough to be prepared before (alternatively you can use store-bought phyllo sheets). You can check out the tutorial on how to make the dough yourself here:
The most delicious Turkish recipes. Please do not forget to SUBSCRIBE to be notified of our new videos.
Instagram: Facebook: