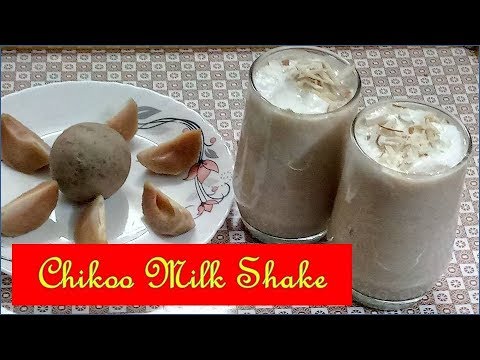 CHIKOO MILKSHAKE, SAPODILLA, SAPOTA SHAKE (BEST AND HEALTHY SHAKE FOR KIDS) RECIPE IN HINDI BY PREMLATA'S KITCHEN EPISODE 71
Ingredients
1 Glass Full Cream Milk (cool after boiled)
4 Chikoo, Remove the skin of Chikoo, Cut each chikoo into 8 equal pieces and remove seeds
1 Tablespoon Sugar
4-5 Ice Cubes
2 Scoop Vanilla Ice Creams
For Decoration, Finely Chopped Almond & Cashew Nuts
Procedure
1. Put Chikoo, Milk, Sugar & 1 Scoop Ice Cream in a Juicer or Mixer and blitz into smooth milk shake.
2. Now add Ice Cubes in a Shake to make it cool. On the Mixer for a minute to equally churn ice cubes.
3. Now Pour the Milk Shake in a Glass, Add 1 Scoop Ice Cream on the top and decorate with Dry Fruits.
4. Chikoo Milk Shake is Ready.
Please SUBSCRIBE to my YouTube Channel and press BELL ICON to Enjoy New Recipes.