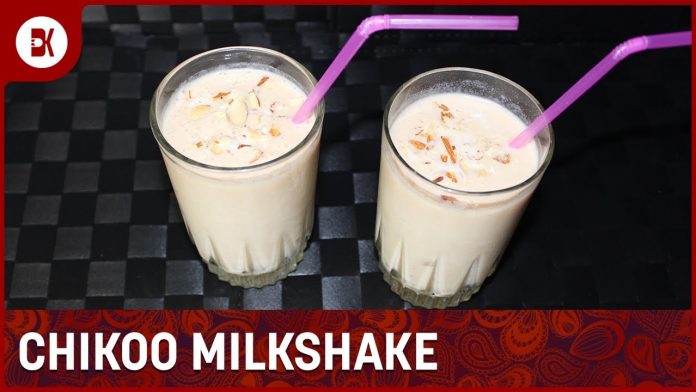 In this video, I am going to show you how to make chikoo milkshake or sapota milkshake at home. It is also known as chikoo juice, sapota juice etc. Chikoo milkshake is a quick shake made with chikoo and chilled milk and goes perfectly in summers. The juice of this fruit or the milkshake made is super tasty and quite filling.
Ingredients:
Chilled milk – 100 ml
Sliced dry fruits – 1 tnsp
Sugar – 3 tbsp
Chikoo – 2
Queries covered:
#chikoomilkshake
#sapotamilkshake
#chikoojuice
how to make chikoo milkshake
sapota juice
chikoo milkshake in hindi
chikoo and nut milkshake
sappotta shake
chikoo shake
****************************************************
* Dipa's kitchen is all about delightful veg and non veg food recipes. Learn and Cook Simple, Easy and Authentic Food Recipes step by step. Never miss any of your Favourite Recipes update, CONNECT WITH ME: Subscribe- LIKE- Comment-Watch full video…. FOLLOW ME ON SOCIAL MEDIA:
* YouTube:
* Facebook:
* Instagram:
* Blog:
* Twitter:
* Google Plus:
* Email Id: dipahiten@gmail.com
*******************************************
Cinematic (Sting) by Twin Musicom is licensed under a Creative Commons Attribution license ()
Artist:
DISCLAIMER: These videos are only intended for informational purpose. We do not owe any responsibility about the product or its effects. The information provided on this channel is for general purposes only and should NOT be considered as professional advice and should not be considered as a substitute.
Dipa's Kitchen