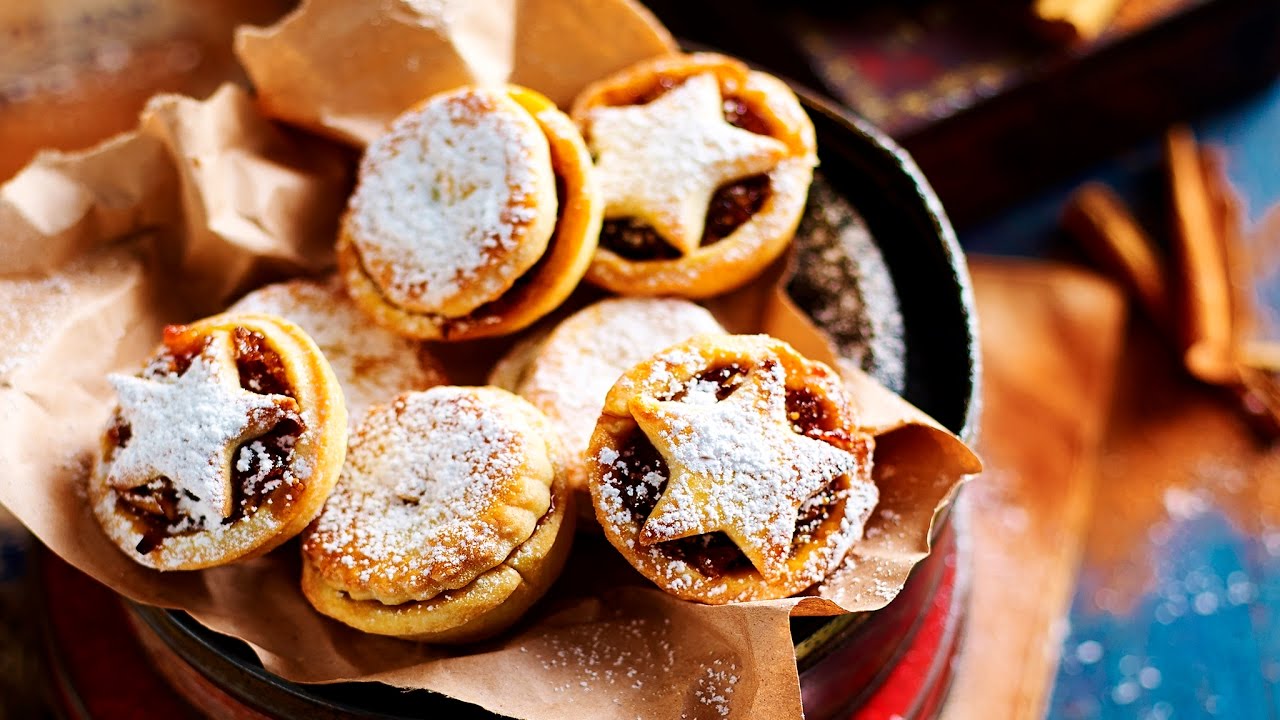 Chocolate Brownie Mince Pies || Easy Desserts Recipes Cooking Videos
Makes 12
INGREDIENTS
Brownie Batter
100 grams butter
100 grams brown sugar
150 grams chocolate
2 eggs
2 tablespoons flour
1 sheet shortcrust pastry
100 grams mincemeat
Icing sugar, for coating
PREPARATION
1. Preheat the oven to 180°C.
2. Melt the butter with the sugar in a saucepan over a low-medium heat.
3. Once melted, take off the heat and stir in the chocolate.
4. Beat in the eggs.
5. Stir in the flour.
6. Using the rim of a glass, make 12 circles in the pastry followed by 12 stars.
7. Place the circles into a muffin tin and top with about a teaspoon of mincemeat, followed by a tablespoon of brownie mix, followed by a pastry star.
8. Bake in the oven for 20 minutes.
9. Coat with icing sugar.
10. Enjoy!